Teds Oud West is gelegen in het prachtige oude westen van de stad. Ons restaurant is zo ingericht dat je kunt ontspannen aan de bar, er is een grote leestafel en genoeg tafels in het restaurant.
Bij mooi weer hebben we ook een heerlijk zonnig terras. Teds Oud West is the place to be voor een bruisende vibe en een cool interieur!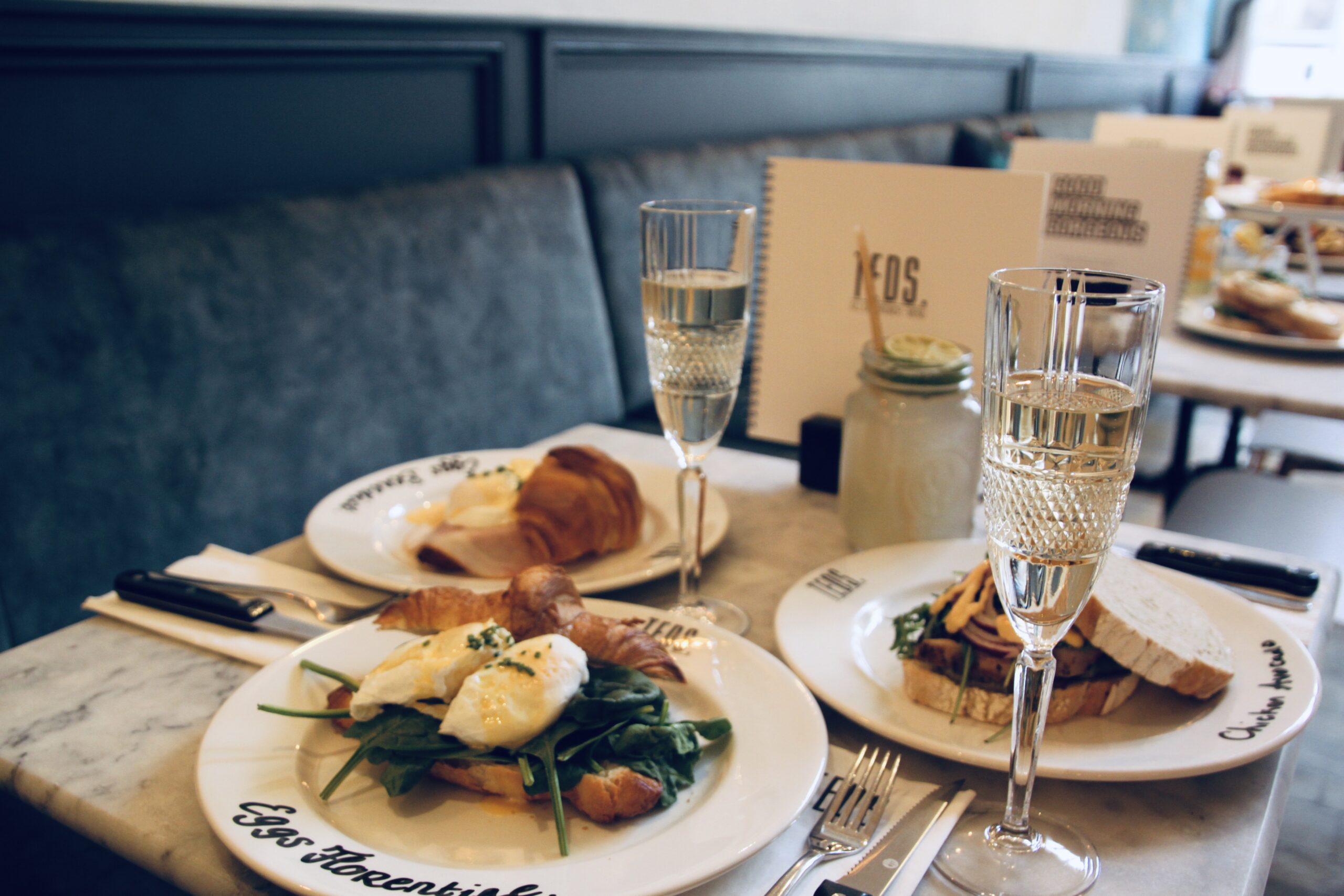 TEDS, NIET ALLEEN TUSSEN ONTBIJT & BRUNCH
Op zoek naar een intieme private dining locatie of een trendy locatie voor een borrel met je collega's/familie of vrienden? Elke dag van de week kun je Teds Amsterdam Oud West na 17.00 uur boeken voor je privé evenement of gewoon je eigen feestje organiseren tussen andere brunch liefhebbers tijdens openingstijden. Wat dacht je van een babyshower, Afternoon High Tea of een verjaardagsfeest? Noem maar op en wij organiseren het!
TAILOR-MADE PRIVATE EVENT
Teds, not just between breakfast & lunch
Looking for an intimate private dining location or a trendy location for a get together with your co-workers/family or friends? Every day of the week you can book Teds Amsterdam after 17.00 for your private event or just host your own party among other brunch lovers during opening hours. What about a babyshower or Sparkling High Tea?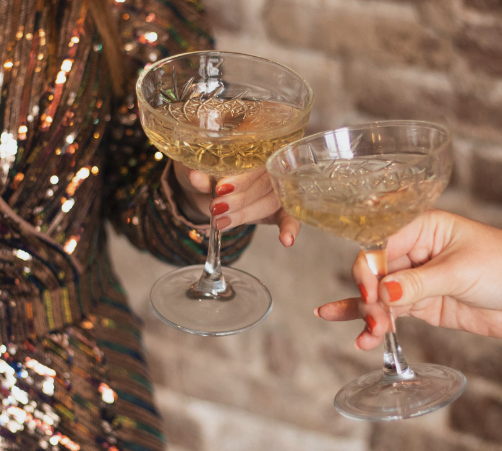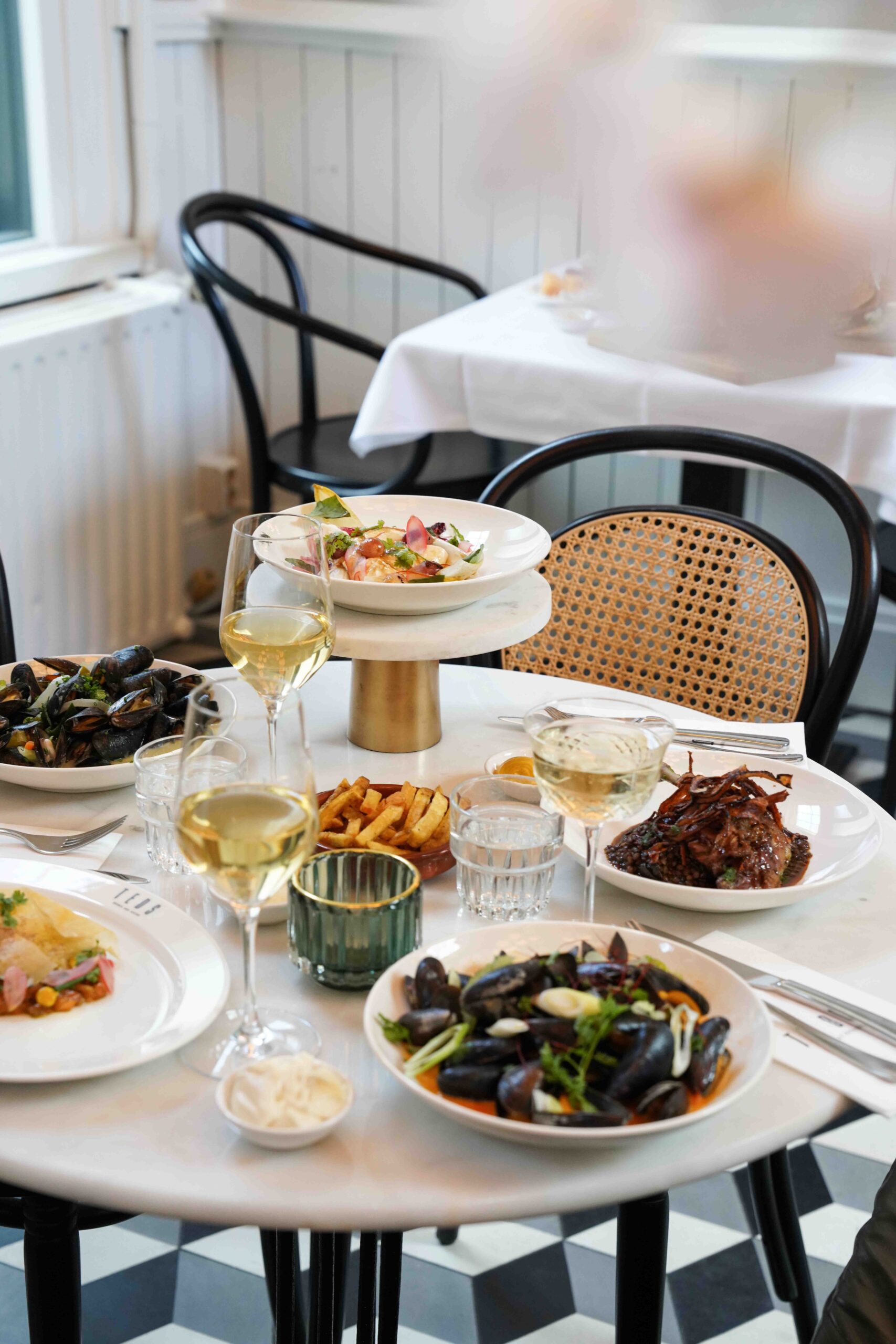 After work Drinks or something to celebrate?
Teds Amsterdam is your location for your monthly after work drinks party. Or maybe you're looking for a private location to launch a new product or any other reason to celebrate?
Drinks:
Beer/Wine/soda's €10,00 p.p.p.h.
Open bar including mixed drinks and cocktails €19,50 p.p.p.h.
Assortiment of snacks €12,50 p.p.
Walking dinner or Buffet style?
We can offer you a stomach filling meal for €29,50 p.p. served out in small bites,
buffet style or a bit of both.
Until 23.00 we ask for a minimum spend of €1.000,-. Want to stay until 00.00? Ask for the the possibilities. We don't charge you location fee's, we're only asking for a small amount to cover the extra cleaning costs.
Private Dining:
3-course dinner €45,- p.p.
Accompanying wines €21,50 p.p.
4-course dinner €55,00 p.p.
Accompanying wines €24,50 p.p.
5-course dinner €60,00
Accompanying wines €25,50 p.p.
The menu varies per season and is made to measure your wishes.
A table decorated suiting the celebration? Food & drinks to make you burst of happiness? Let us treat you richly during your own private group gathering at Teds Amsterdam. Baby showers, Bday party's, 5th year-with-the-Bae-anniversaries.. you name it & we'll start organizing!
Baby Shower
Want to surprise the mommy-to-be with an amazing and delicious Babyshower? Book our notouriously famous Afternoon T with a little Baby twist at your favorite Teds location! We'll provide you with our 'fingerlicking' Afternoon T; an étagère filled with delicious sweets, parmesan truffle fries & an assortment of Teds' faves from our menu!
Bday party
Every birthday, every celebration, should be with something sweet, a cake, some booze and of course people to remember. It's all about the memories. Don't just count your years, make your years count! So scroll down and ask us all your crazy requests. Together we're going to give you the best birthday party ever.
Wedding
This is your wedding! Do what you love. Invite the people you want. Dance to the songs that bring you most joy. Eat the best food you'll ever have. Thus what are you waiting for? Come celebrate your special day at Teds Amsterdam and we will make sure it will be a day you won't forget.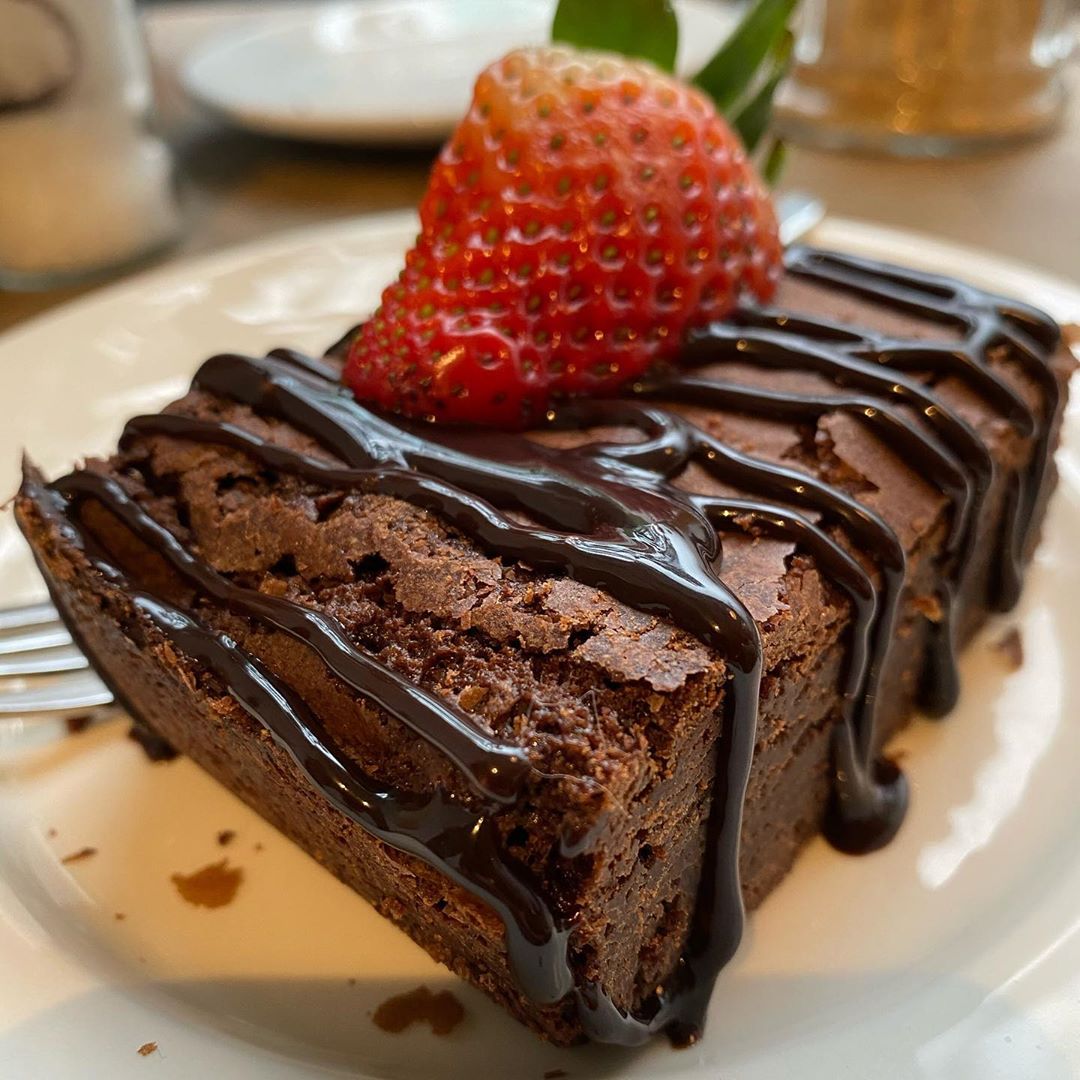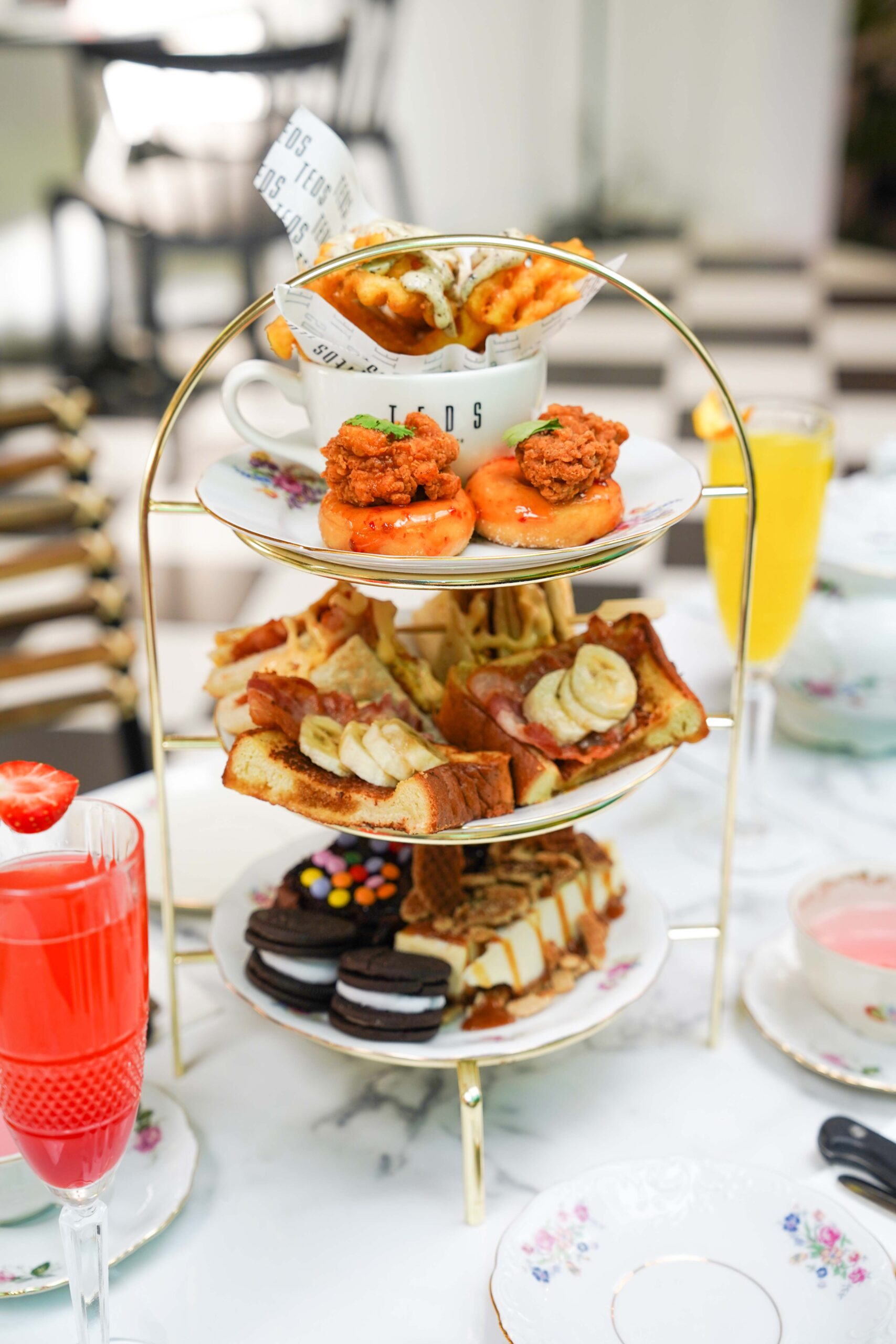 AFTERNOON T – TEDS AMSTERDAM
An étagère filled w. delicious Sweets, Parmesan truffle fries & an assortment of Teds faves from our menu.  
Original Afternoon T | 27,5 p.p.
Top Layer:         Waffle Fries #2 & Donut 'n Chicken
Middle Layer:     OG French Toast & BEC sandwich
Bottom Layer:    Sweets Holtkamp
Vega Afternoon T | 27,5 p.p.
Top Layer:          Waffle Fries #2 & Croquettes 'n Shrooms
Middle Layer:      Vegan French Toast & Roasted Bell Pepper
Bottom Layer:     Sweets Holtkamp
Vegan Afternoon T | 32,5 p.p.
Top Layer:           Waffle Fries #1 w/ vegan mayo & Croquettes 'n Shrooms
Middle Layer:       Vegan French Toast & Roasted Bell Pepper
Bottom Layer:      Vegan Sweets
Gluten free Afternoon T | 32,5 p.p.
Top Layer:           Waffle Fries #1 & Eggs Florentine
Middle Layer:       Croque madam sandwich & Roasted Bell Pepper
Bottom Layer:      GF Sweets from Rose & Vanilla
Bookingdetails
The Afternoon T  can be enjoyed within a 2 hour timeframe,  from 2 – 10 persons on weekdays from 14:00 and in the weekend from 15:00. 
If you have a request for a larger group, please feel free to contact our team at sales@teds-place.nl. They will be happy to help you!
Gelegen in een van de populairste en groenste straten van Oud West, vind je onze schattige kleine brunchspot aan de Bosboom Toussaintstraat.
Bosboom Toussaintstraat 60
1054 AV Amsterdam
020 362 7396
Capaciteit restaurant binnen:
Max p. staand: 40
Max p. zittend: 70