TEDS OPENING HOURS:
MONDAY – FRIDAY 09:00 – 17:00

WEEKENDS  08:00 – 17:00


Located at one of Old-Wests loveliest and leafiest streets you'll find our cute little brunch spot, with it's a buzzing vibe, cool interior and sunny terrace. We also offer delicous take away and deliver to your doorstep with our partners.
Let's get ready for waffle fries & cocktails in the morning or fruity yoghurt or Banana Pancakes at 4pm. At Teds we serve our entire menu all day, every day. Take a look at our awesome brunch menu and brunch dishes to make you drool. Let's have brunch, Gorgeous!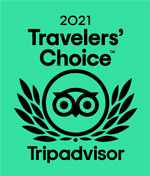 "Tripadvisor Travelers' Choice acknowledges companies that consistently provide great service.
Teds Amsterdam is part of an exclusive group and is in the top 10% of listings on Tripadvisor."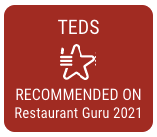 "You can share nicely cooked steak sandwiches, philly steaks and avocado chicken with your friends and have a nice time here. Many people visit TEDS to try good banana pancakes, French toasts and yogurt. After a long working day, you can taste delicious coffee martini, Mimosas or champagne. Drink the great cappuccino, ginger tea or fresh juices offered here."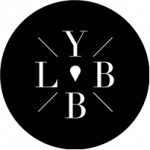 "All day brunch bij nieuwe hotspot Teds Amsterdam in West! Schreef ik vorige week al een blog over Bar DK in de Tweede Helmersstraat dan kan ik je nu vertellen dat de Helmersbuurt nog leuker is geworden met de komst van Teds. Dit tentje is van 8 tot 5 geopend en serveert ontbijt, lunch en koffie."

"Feeling like an eggy breakfast? Try the eggs benedict or eggs any style. Go for one of their rich and tasty sandwiches like a philly cheesesteak or ruben with curly fries on the side. Maybe a bowl of cereal is calling your name this morning. Of course they have nice coffee, but if it's a warm day we say go for the iced cafe latte. I don't know if it has something special in it or not, but it sure is delicious."
Did you know that we serve the entire menu the whole day?
And that we won't look at you as we do at our uncle Jerry if you order your first cocktail or glass of champagne before 10:00 AM? Don't forget that alcohol helps to remove the stress, the bra, the panties and many other problems. Just kidding, drink responsible!
You can easily pick up your fave's which you can pre order on our site!
If you are unable to swing by for our pick up, you can also use one of our delivery partners Thuisbezorgd, Ubereats and Deliveroo. Your Philly Cheese Steak and French Toast are just one click away!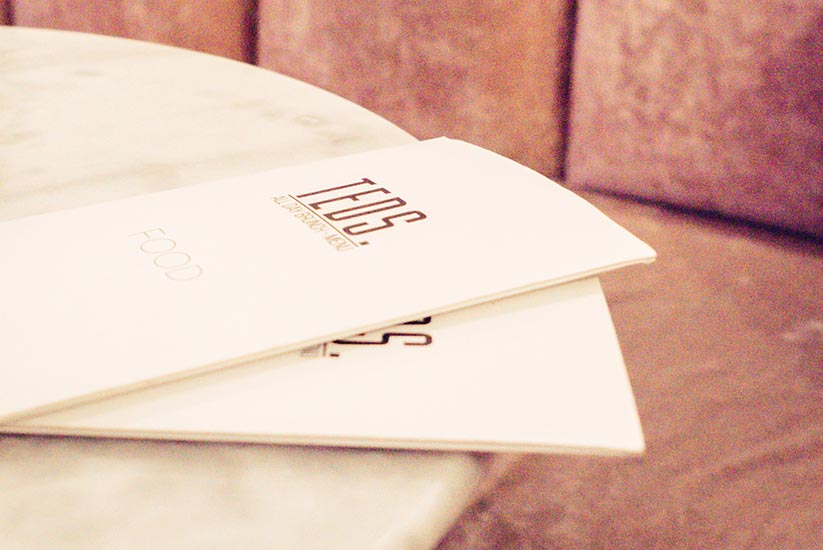 PRIVATE DINING @ TEDS AMSTERDAM
Looking for an intimate private dinner location, a nice spot for a product launch or a trendy location for a get together with your co-workers/family or friends? Every day of the week you can book Teds after 17.00 for your private event.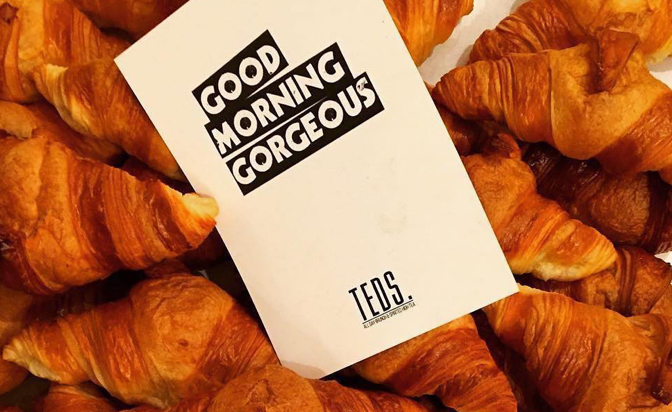 Spread the love – Sharing is Caring
If you are feeling generous you can order a gift voucher here with an amount of your choice. Gift it away or keep it to yourself, you'll be able to spend it on coffee, food, cocktails, or anything else! Spread the love and fingers crossed – maybe you'll be invited to join 😉
Are you a flexible, hardworking and mainly very nice person and looking for a 'day' job & want to work with the best colleagues you could wish for?
Tap the button for our current opportunities:
Reachable by phone:
Monday to Friday
09:00 – 11:00
15:00 – 17:00