Teds Botanique
All day brunch 
TEDS BREDA BOTANIQUE
OPEN EVERYDAY 09:00 – 17:00
You will find Teds Breda in the renewed Chassékazerne within the beautifull Breda Botanique gardens. Teds will serve you the best all day brunch in a buzzing vibe and cool interior. We hope to see you soon!
Let's get ready for waffle fries & cocktails in the morning or fruity yogurt and poached eggs at 4pm. At Teds we serve our entire menu all day, every day. Take a look at our awesome menu and brunch dishes to make you drool. Let's have brunch, Gorgeous!

  076 303 2932

Looking for the best restaurant day job in Breda?
Join our team! Please have a look at our openings!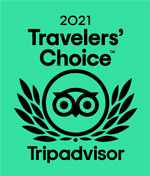 "Tripadvisor Travelers' Choice acknowledges companies that consistently provide great service.
Teds Breda is part of the exclusive Teds collections which is in the top 10% of listings on Tripadvisor."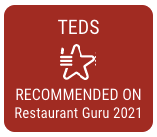 "You can share nicely cooked steak sandwiches, philly steaks and avocado chicken with your friends and have a nice time here. Many people visit TEDS to try good banana pancakes, French toasts and yogurt. After a long working day, you can taste delicious coffee martini, Mimosas or champagne. Drink the great cappuccino, ginger tea or fresh juices offered here."
Did you know that we serve the entire menu the whole day?
And that we won't look at you as we do at our uncle Jerry if you order your first cocktail or glass of champagne before 10:00 AM? Don't forget that alcohol helps to remove the stress, the bra, the panties and many other problems. Just kidding, drink responsible!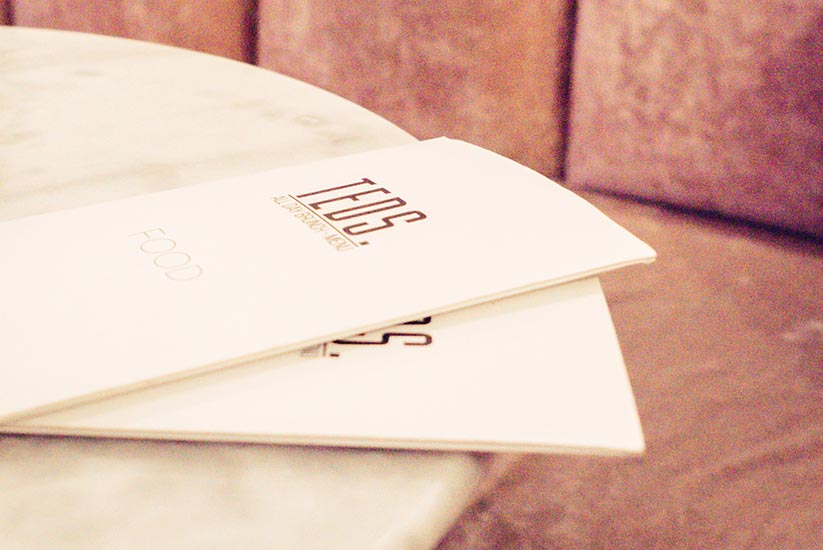 PRIVATE DINING @ TEDS BREDA
Looking for an intimate private dinner location, a nice spot for a product launch or a trendy location for a get together with your co-workers/family or friends? Every day of the week you can book Teds after 17.00 for your private event.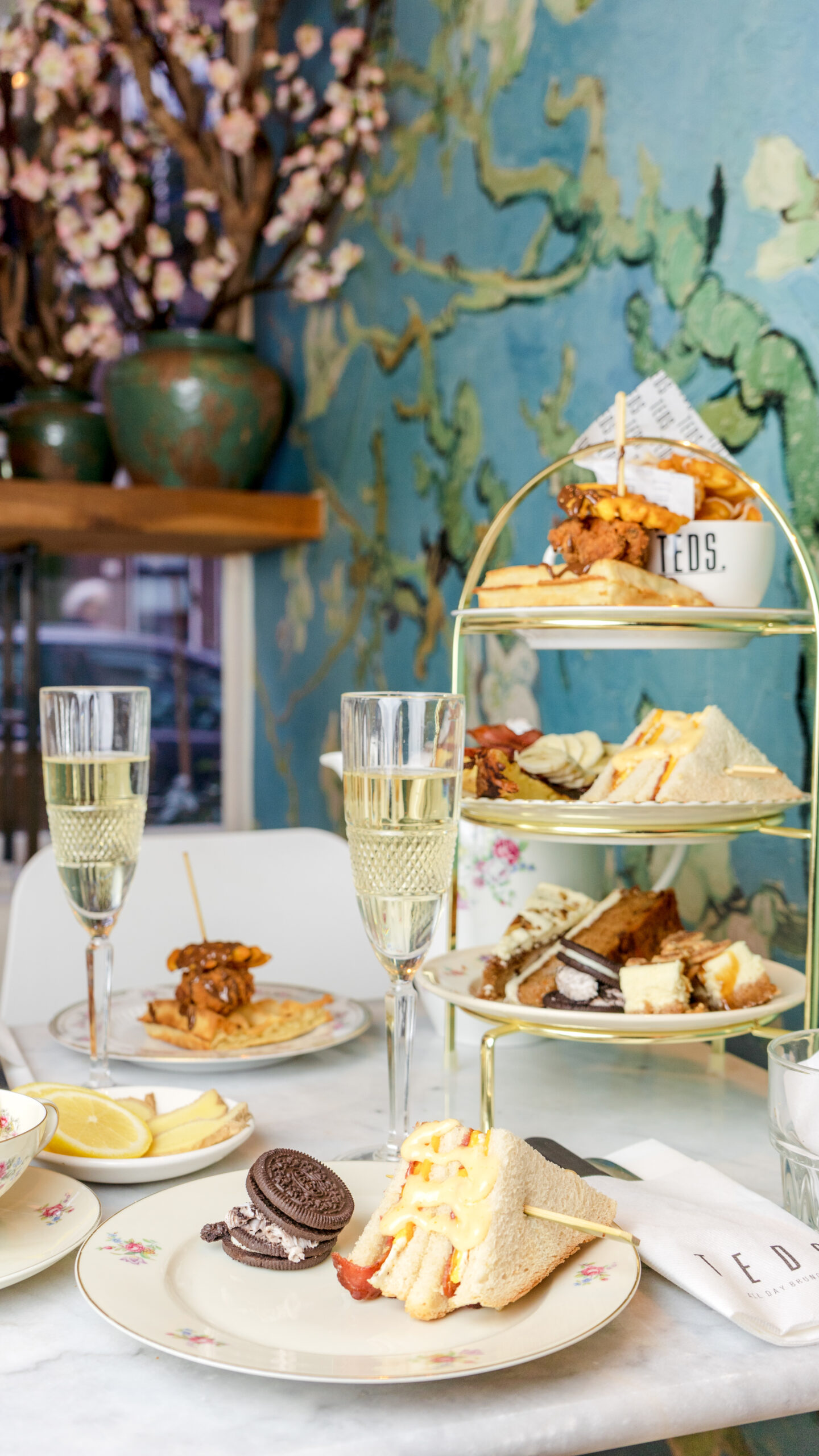 An étagère filled w. delicious sweets, Parmesan truffle fries & an assortment of Teds faves from our menu.  
We serve 3 kinds of Afternoon T's of which our SpiriTed is by far the peoples favourite one!
The Spirited one €32,00 p.p.
Starting with a Mimosa or Strawberry Bellini after which we'll serve a tea pot filled with our popular 'This could be Lemonade'-cocktail. Sipping cocktails out of antique tea cups, who wouldn't love this?
The Sparkling one €27,00 p.p.
This T starts with a fine glass of bubbly Le Bubb brut prestige, a premium Crémant d' Alsace. Next, we'll serve a tea pot filled with hot water & a variety of tea's to choose from.
The Virgin one €22,00 p.p.
For preggers, youngsters under 18, designated drivers and of course for those who choose not to do daytime drinking. We'll be serving you a juice of choice and a tea pot filled with hot water and a variety of tea's to choose from.
(we offer free refill of hot water in the tea pot during the reservation time of 1,5h)
Bookingdetails
The Afternoon T can be enjoyed within a 1,5 hour timeframe,  from 2 – 10 persons on weekdays from 14:00 and in the weekend from 15;00. 
If you have a request for a larger group, please feel free to contact our team at sales@teds-place.nl. They will be happy to help you!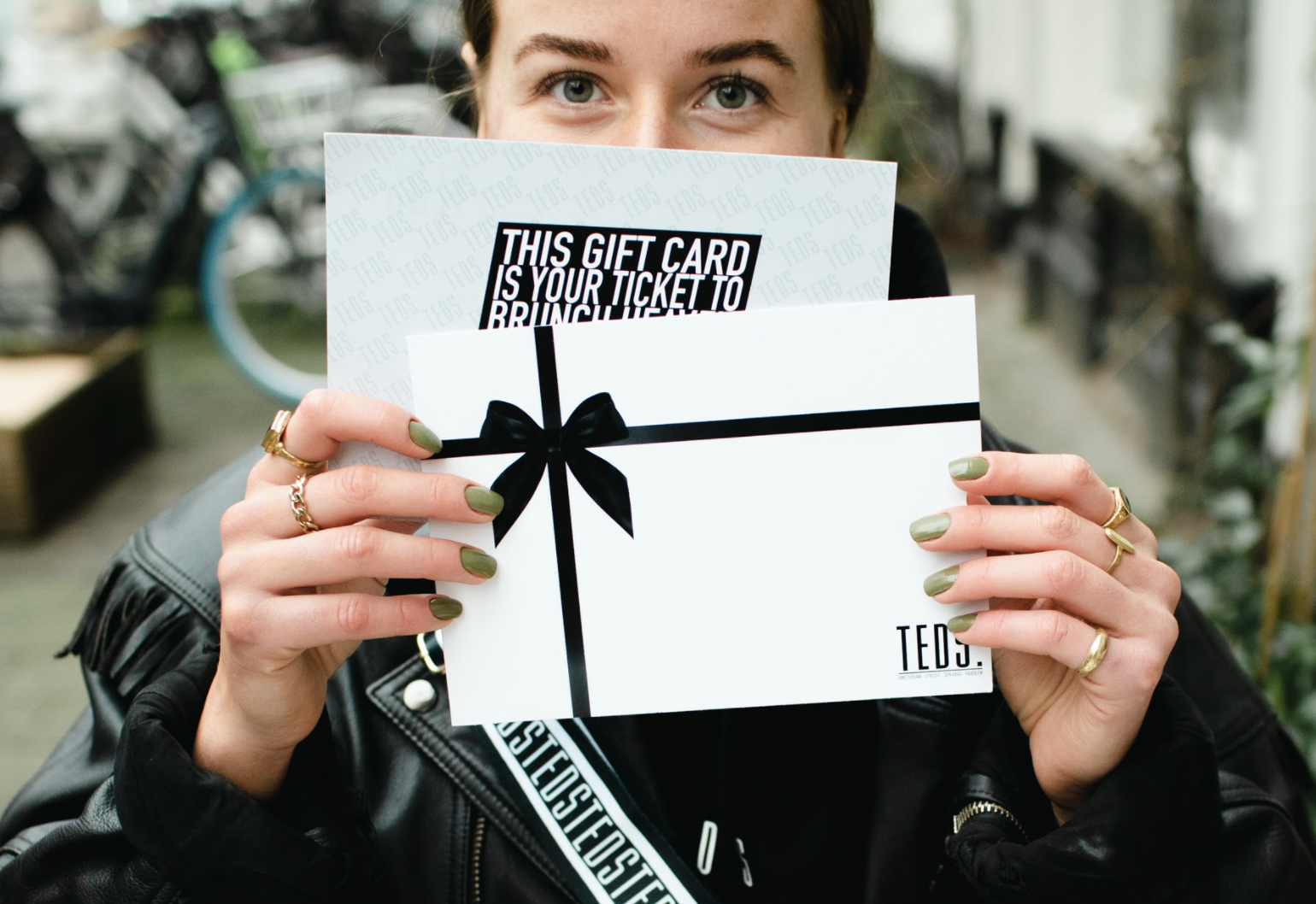 Spread the love – TEDS GIFT CARD
If you are feeling generous you can order a gift voucher here with an amount of your choice. Gift it away or keep it to yourself, you'll be able to spend it on coffee, food, cocktails, or anything else! Spread the love and fingers crossed – maybe you'll be invited to join 😉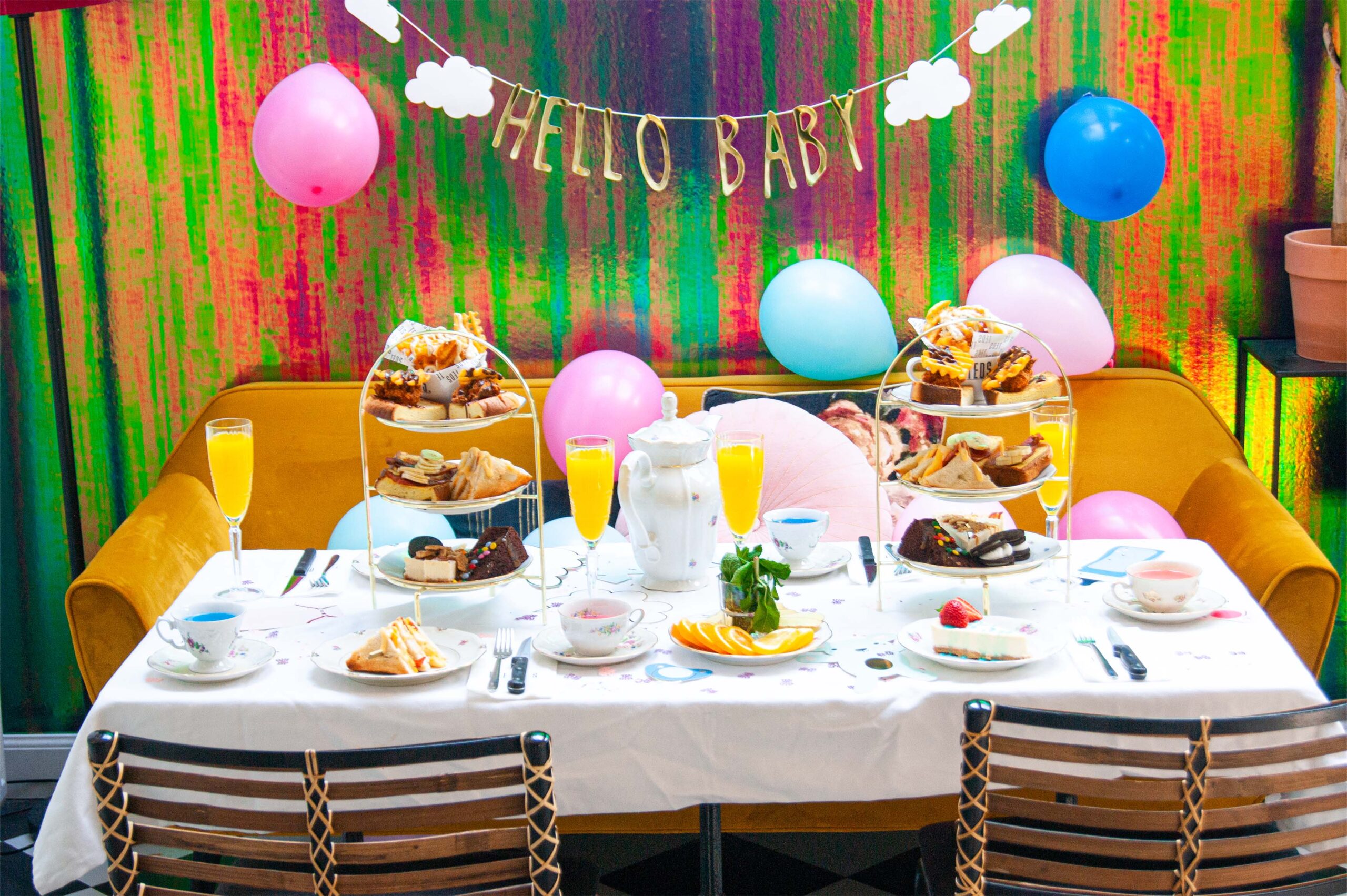 BABY SHOWER @ TEDS BOTANIQUE
We will serve you and your group a variety of blue or pink Sweets, the selection of the best Teds Sandwiches & cakes, waffle fries and crazy Oreo bites. We will make sure that your table is decorated suiting the celebration! Sipping out of your English style tea cups we will fill your Tea pots until you burst of happiness.
Baby Shower: €27,50 p.p. including a Blue or Pink (non-alcoholic) Cocktail, unlimited Tea pot refill and table water. Finger Sandwiches and a selection of our best cakes and sweets. Please indicated any dietary wishes per person upon booking. We can also serve a wonderfull vegan alternative. 
Are you a flexible, hardworking and mainly very nice person and looking for a 'day' job & want to work with the best colleagues you could wish for?
Tap the button for our current opportunities:
Opening hours
Weekdays 09:00 – 17:00
Weekends 08:00 – 17:00