Teds Brunch Box
For business
About Teds Brunch Box
Looking for the most original (and Delish!) way to treat your employees? Plus, who doesn't love a good Easter brunch? 1 + 1 = 2. Surprise your employees with the Teds Easter Brunch Box, filled with the best brunch dishes which Teds is knows for & branded based on your company.
We will deliver the boxes right to their doorstep on the Easter weekend and will provide your employees with all the necessary ingredients and an easy How To-manual. This way they will put a delicious Easter brunch on their table in no time. Let them shine like a chef and maybe even turn it into a work contest who builds the most beautiful brunch. 😉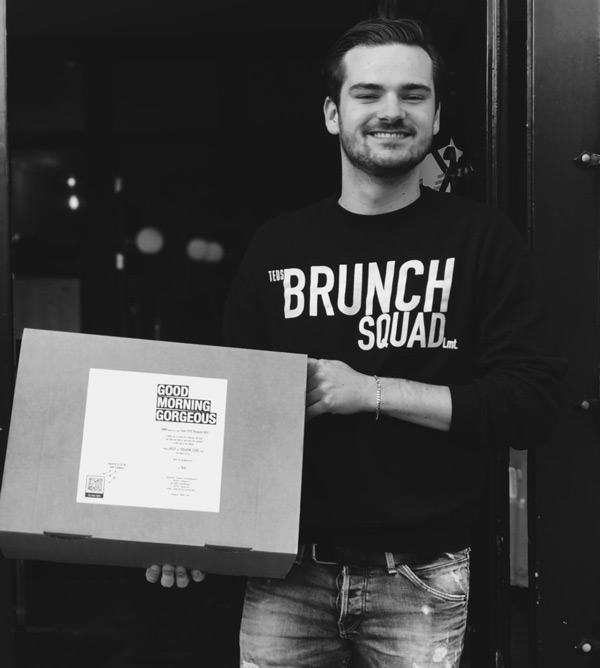 What is inside the Easter Brunch Box?
Dish 1: Teds Original French Toast
Dish 2: Banana Pancakes 3.0 (with Oreo)
Dish 3: Easter bunny
Personalize your Brunch Box
You can easily style the Brunch Box that suits your company


you can add a bottle to make it pop or other teds drinks

and customize the box
to your brand

Plus: Add a personal note to your employees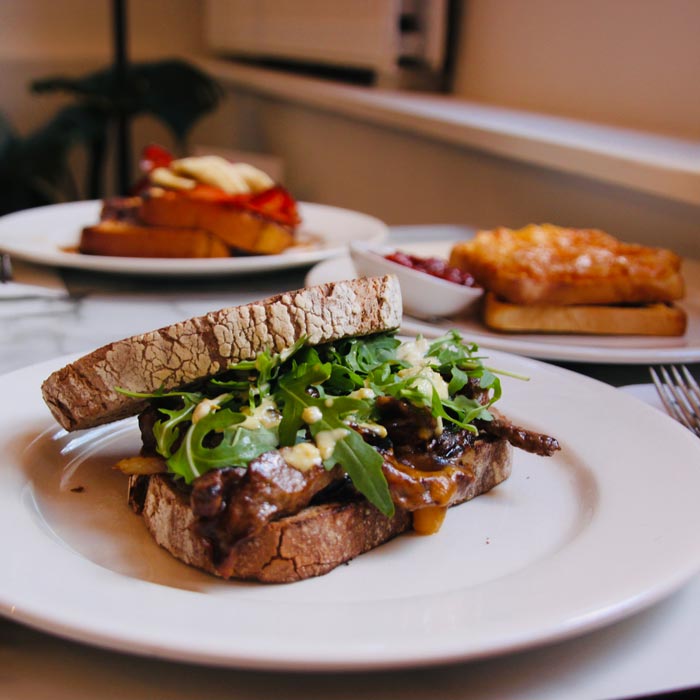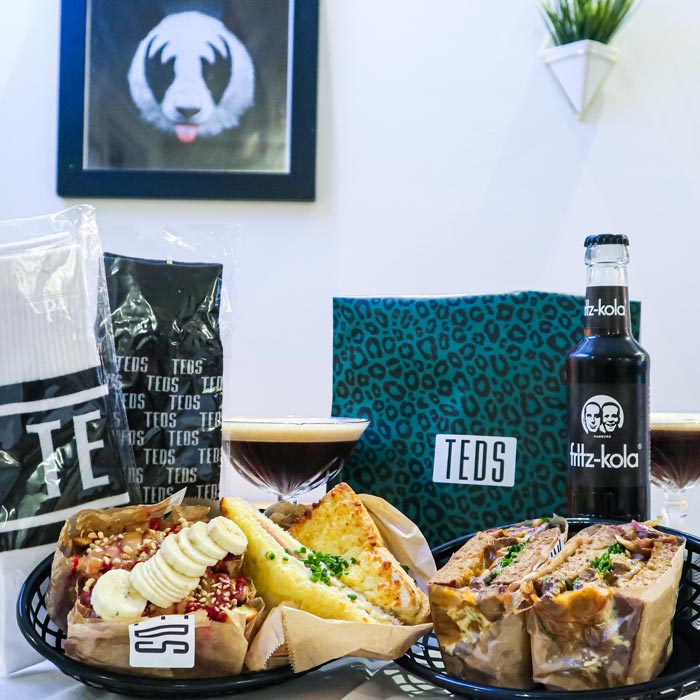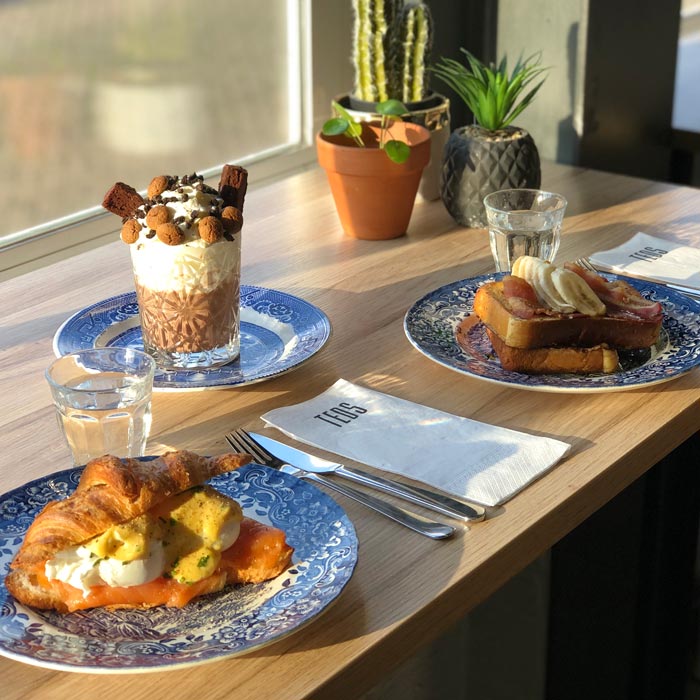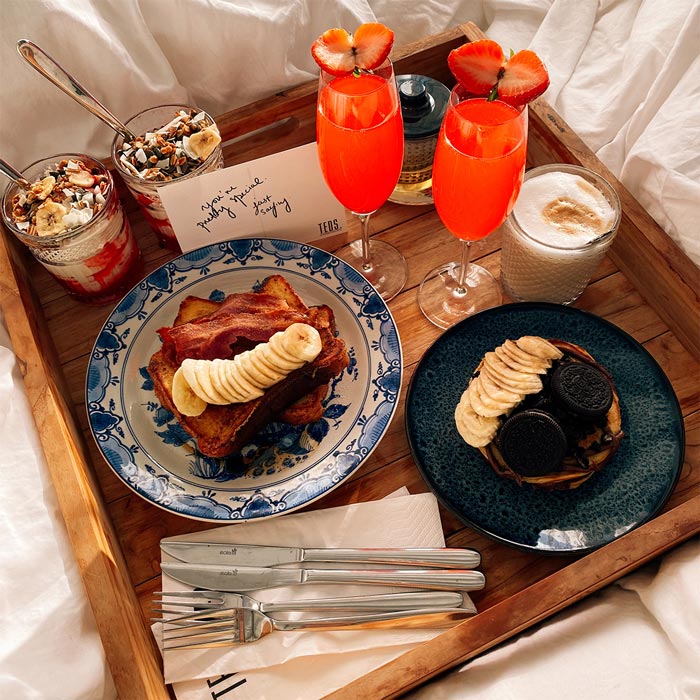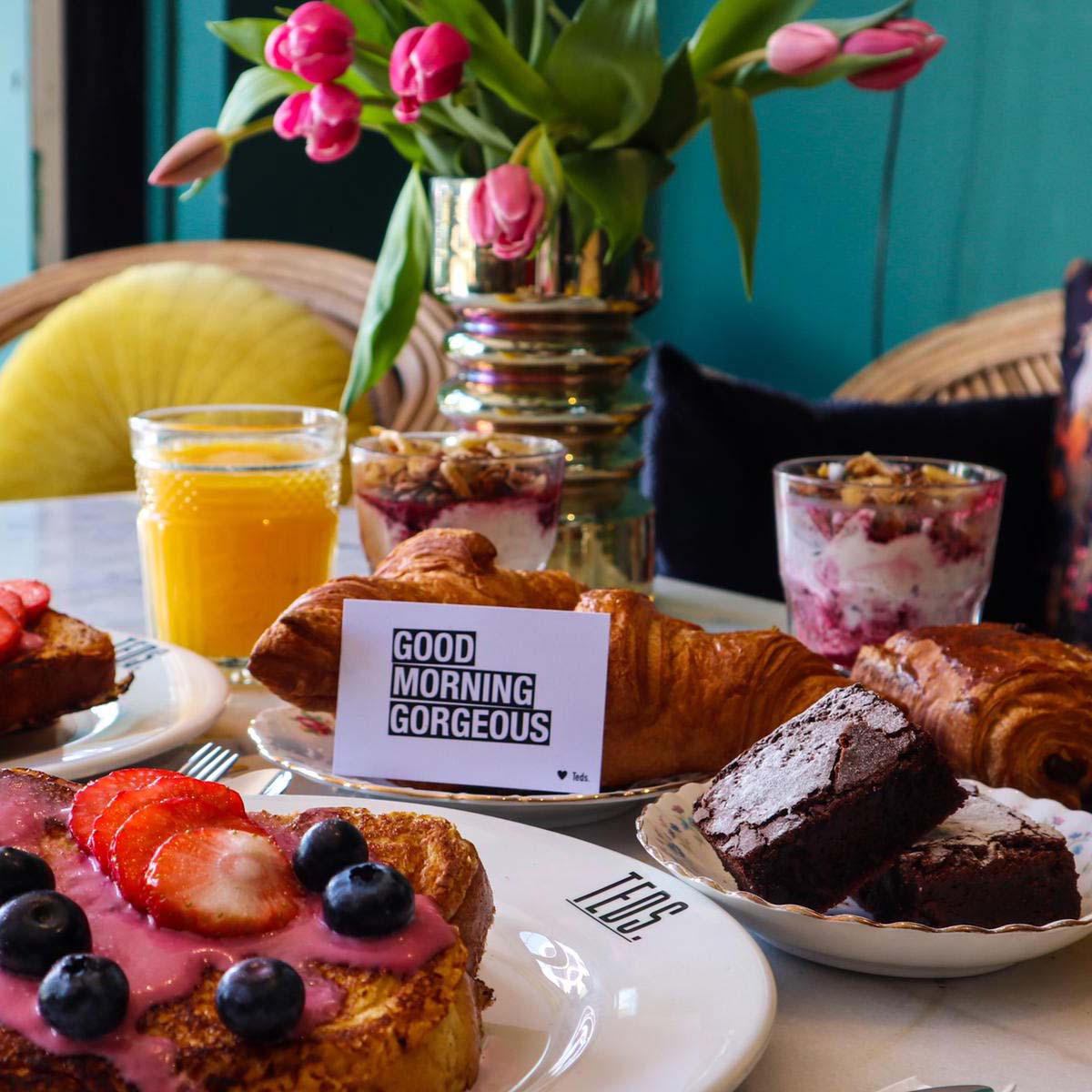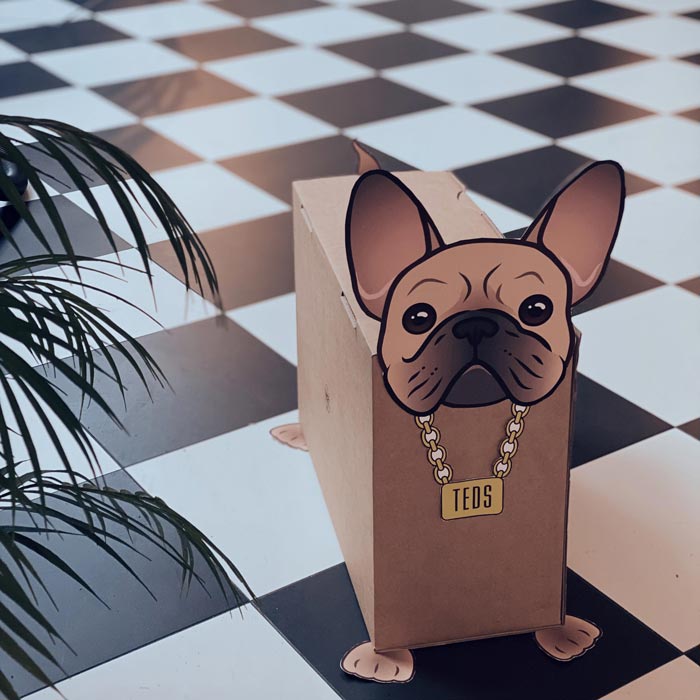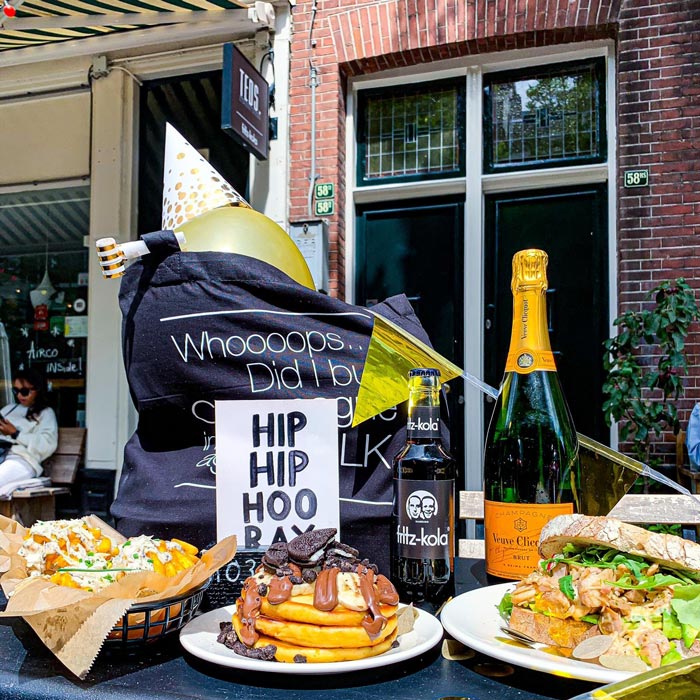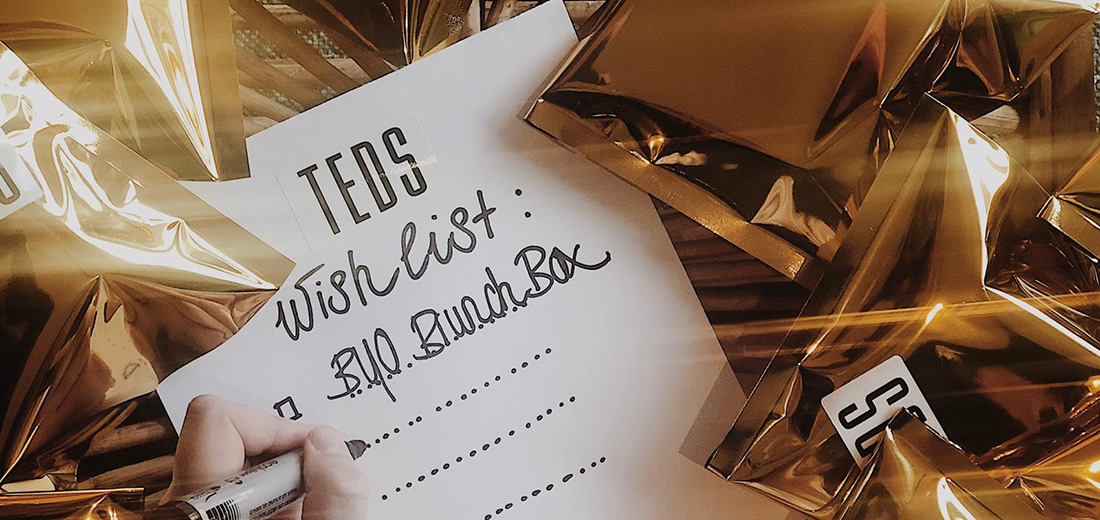 FAQ Brunch box for business
Your Title Goes Here
Your content goes here. Edit or remove this text inline or in the module Content settings. You can also style every aspect of this content in the module Design settings and even apply custom CSS to this text in the module Advanced settings.
What's in the box?
In the box you will find THE regular, but not so regular. All the ingredients for our Original Teds dishes, easy to build yourself.
You can add more drinks and make the box vegeterian if you like. We're more than happy to tell you all the possibilities to personalize your boxes!
How does it work?
Get in touch with us to let us know your wishes and we will make sure we will provide your employees with an amazing Easter Brunch.
We will put all the ingredients your employees need to build their own delicious Easter brunch, in the Brunch Box. In the box they will also find a QR-code which leads them to the online manual – with every info they need to put together an amazing brunch. A delicious brunch was never easier to make. Plus they can get all the credits themselves! 😉
We deliver the Brunch Box – everywhere in the Netherlands – on Friday, April 2d. This way they can choose on which day they prepare their Easter brunch.
What does the Brunch Box cost?
Do my employees need to be good chefs to prepare the brunch?
Certainly not! More important: they should like to prepare their own brunch. With our easy manual and already finished preparations, just follow the steps & they will be fine!
How long will it take to prepare?
It will take around 10 minutes to prepare everything.
Untill when can I order the boxes?
The boxes can be ordered untill Wednesday March 31. Get in touch with us to order your boxes!
Will the boxes be delivered everywhere in the Netherlands?
The Waddeneilanden and West-Vlaanderen excluded, but further: YES! Even if your employees live in the Dutch bushbush or the far north – no problem. 😉
When will the boxes be delivered?
We will deliver all boxes on Friday April 2d – so the brunches can prepared on time for Easter. Your employees will receive a Track & Trace code so they will know when their box will arrive specifically!
Get to know Teds?
Teds brings All Day Brunch to Amsterdam, The Hague, Utrecht, Haarlem and (soon!) Leiden. At Teds you can get what you want, whenever you want. Fries and champagne in the morning? Eggs Benedict or Philly Cheese Steak at 16 pm? No problem! We present you amazing brunch classics with a Teds twist or our own drooldrippin' creations. Combined with a glass of Champagne or a brunch cocktail – what else does a person need? At Teds brunch is not just between breakfast and lunch!