Teds
All day brunch
Den Haag
Within walking distance of all monumental must-sees, embassies, and museums, you'll find Teds the Hague with its urban jungle in the back and chic marble tables in the front. The rumor goes that our queen likes to shop in our street!
Let's get ready for waffle fries & cocktails in the morning or fruity yoghurt and poached eggs at 4PM. At Teds we serve our enttire menu all day, every day. Take a look at our awesome menu & brunch dishes to make you drool.
Any questions? Give us a call, Gorgeous!


"Van hangover tot (healthy) alledaagse food cravings, bij TEDS ben je aan het juiste adres. Of je nu op de gezonde tour bent of liever jezelf helemaal wil laten gaan (yesss, that was me), het kan allemaal. Maar bovenal gaat het er voor de TEDS'ers om dat het finger lickin' good is wat je besteld. Je brunch, lunch of high tea moet een feestje zijn!"

"Zoals gezegd wordt de hele dag dezelfde menukaart gevoerd. Dus of je nu 's ochtends, tijdens de lunch of in de namiddag je toast met avocado en gepocheerd eitje wil, het kan! Naast de vele sandwiches, croque monsieur, eigerechten en salades is er voor de zoetekauw ook genoeg keuze. Van pancakes, brownies tot Blue Berry muffins, een feestje dus."
Did you know that we serve the entire menu the whole day?
And that we won't look at you as we do at our uncle Jerry if you order your first cocktail or glass of champagne before 10:00 AM? Don't forget that alcohol helps to remove the stress, the bra, the panties and many other problems. Just kidding, drink responsible!
TAKE OUT & DELIVERY DEN HAAG
You can easily pick up your fave's which you can pre order on our site!
If you are unable to swing by for our pick up, you can also use one of our delivery partners Thuisbezorgd, Ubereats and Deliveroo. Your Philly Cheese Steak and French Toast are just one click away!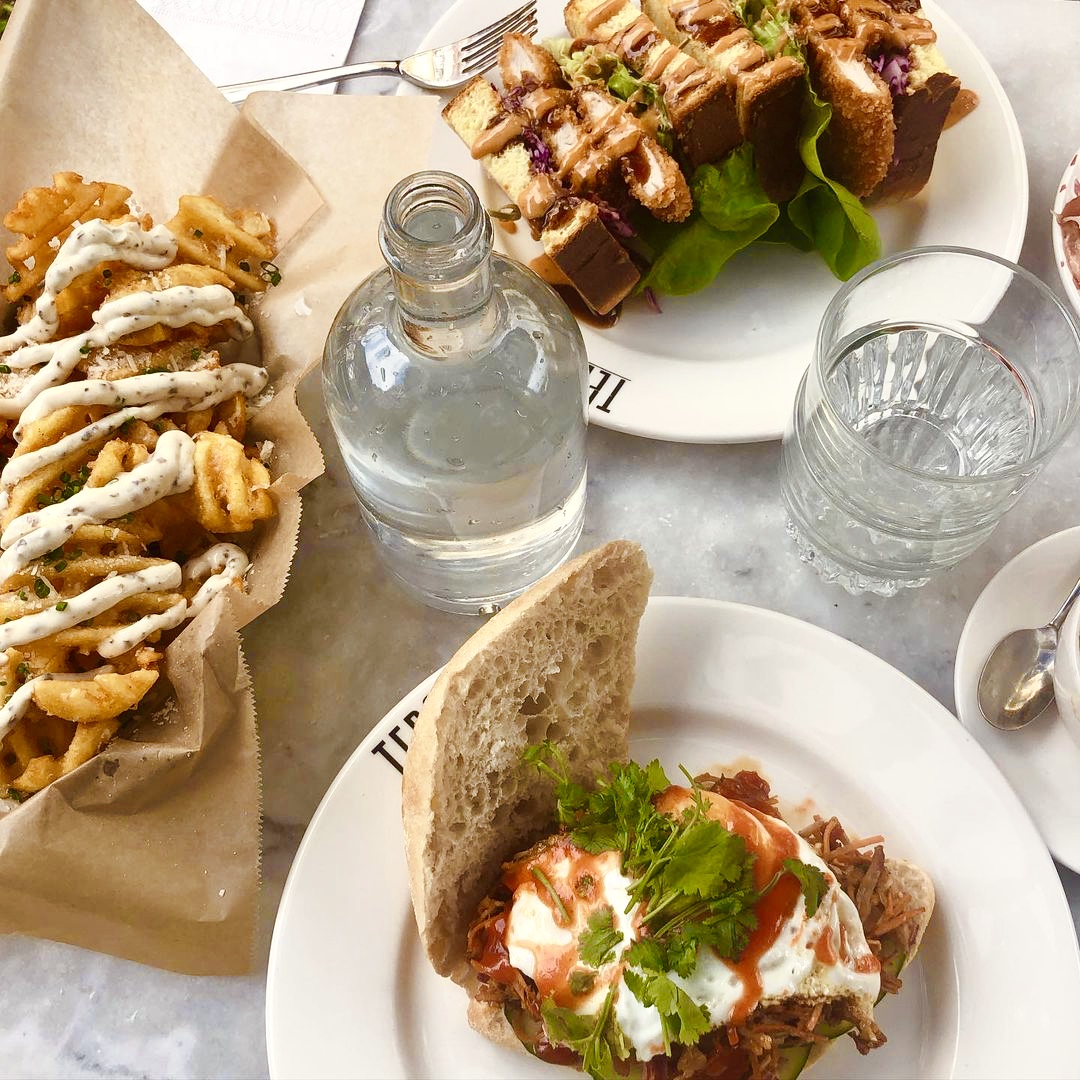 Did you plan a staycation and spending it wanderlusting through the city? Awesome! Going out for breakfast should be part it. Or did you wake up to an empty fridge or is it that you are craving for something else than your usual "cracker with cheese"?
So let's indulge yourself with our Philly Cheese Steak or Eggs Benedict. Your French Toast w. Bacon & Banana or Banana Pancakes with Nutella drizzelz. Please go crazy and order a side of Waffle fries or add extra Bacon to your Bacon. Enjoy the best breakfast in Den Haag.
Start each day like it's your birthday – No exceptions ?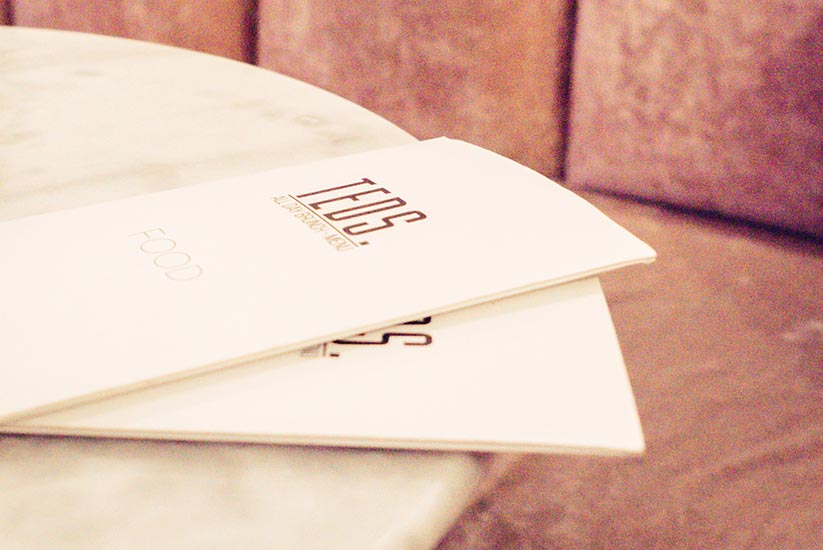 PRIVATE DINING @ TEDS DEN HAAG
Looking for an intimate private dinner location, a nice spot for a product launch or a trendy location for a get together with your co-workers/family or friends? Every day of the week you can book Teds after 17.00 for your private event.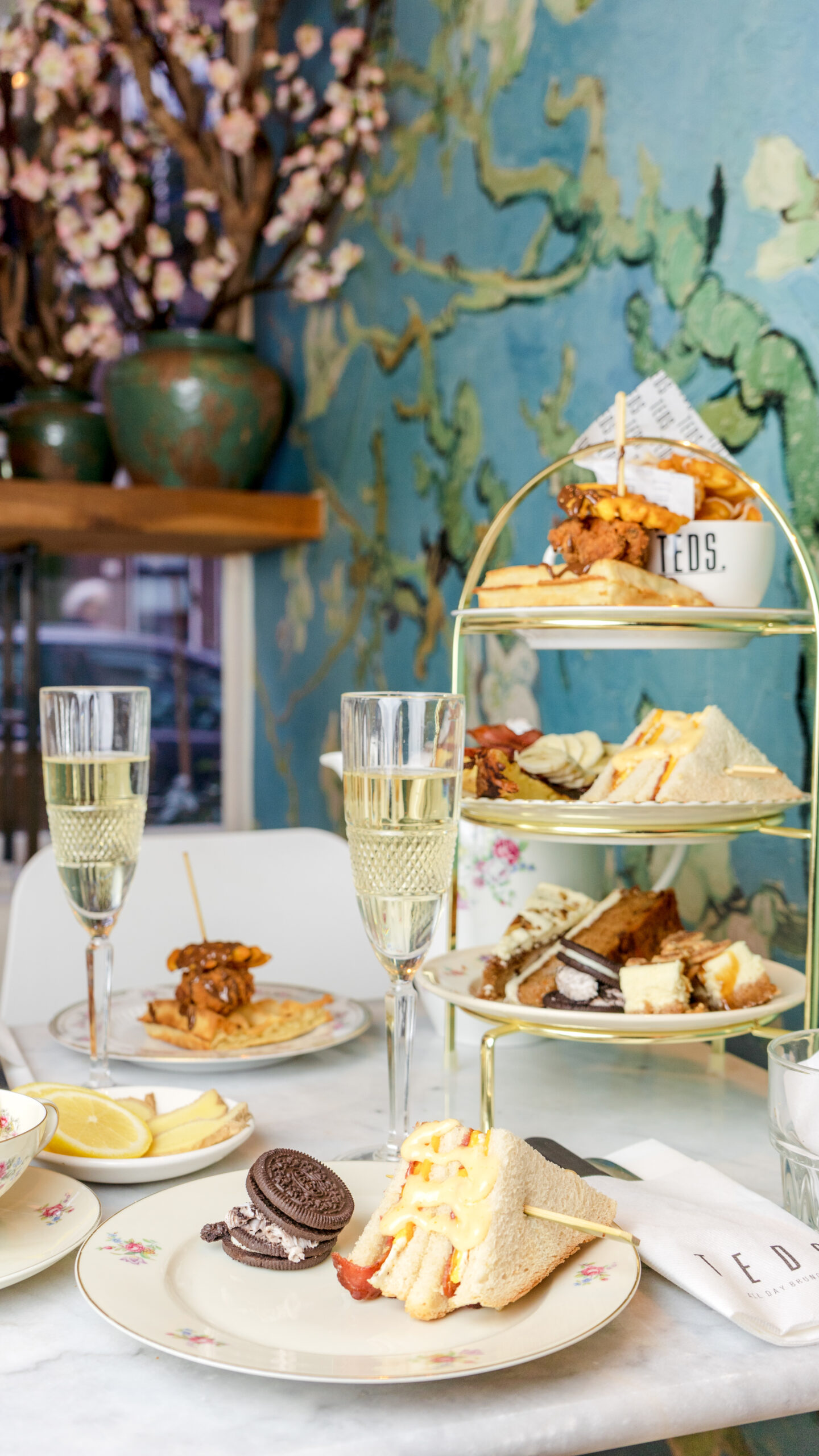 AFTERNOON T – TEDS DEN HAAG
An étagère filled w. delicious sweets, Parmesan truffle fries & an assortment of Teds faves from our menu. We serve 4 kinds of Afternoon T's, please mention in your reservation which Afternoon T you desire.
We'll be serving you a tea pot filled w. hot water and a variety of tea's to choose from. We offer free refill of hot water in the tea pot during the reservation time of 2h.
It's time to spill some tea w. your BAE's.
Original Afternoon T | 27,5
Top Layer:         Waffle Fries #2 & Donut 'n Chicken
Middle Layer:     OG French Toast & BEC sandwich
Bottom Layer:    Sweets Holtkamp
Vega Afternoon T | 27,5
Top Layer:          Waffle Fries #2 & Croquettes 'n Shrooms
Middle Layer:      Vegan French Toast & Roasted Bell Pepper
Bottom Layer:     Sweets Holtkamp
Vegan Afternoon T | 32,5
Top Layer:           Waffle Fries #1 w/ vegan mayo & Croquettes 'n Shrooms
Middle Layer:       Vegan French Toast & Roasted Bell Pepper
Bottom Layer:      Vegan Sweets from Rose & Vanilla
Gluten free Afternoon T | 32,5
Top Layer:           Waffle Fries #1 & Eggs Florentine
Middle Layer:       Croque madam sandwich & Roasted Bell Pepper
Bottom Layer:      Vegan Sweets from Rose & Vanilla
We serve our Afternoon Tea's at all Teds locations, from 2 – 8 persons on weekdays from 14:00 and in the weekend from 15:00. Please make a reservation beforehand, mentioning which Afternoon T you desire.
If you have a request for a larger group, please feel free to contact our team at sales@teds-place.nl. We will be happy to help you!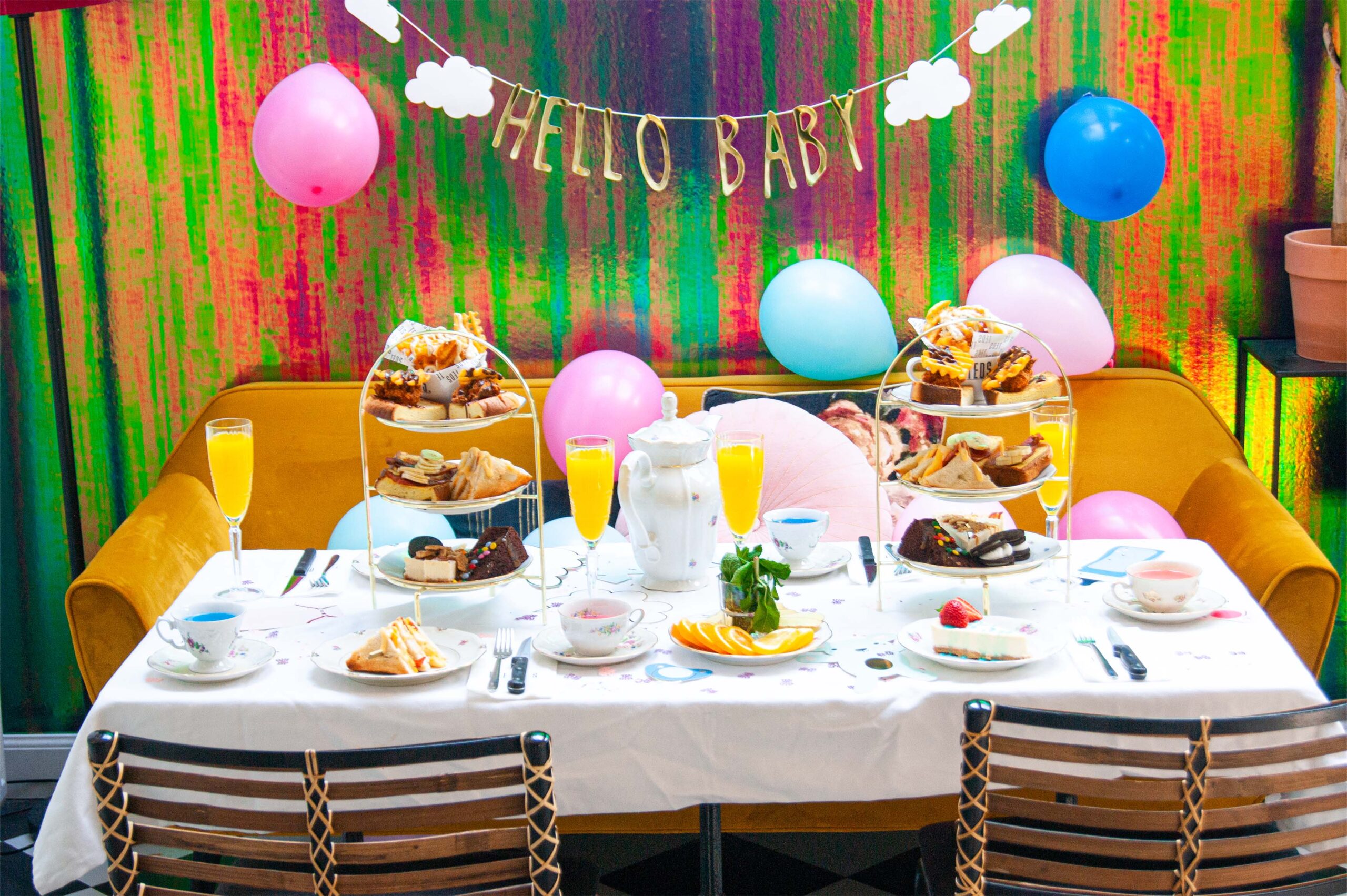 BABY SHOWER @ TEDS DEN HAAG
We will serve you and your group a variety of blue or pink Sweets, the selection of the best Teds Sandwiches & cakes, waffle fries and crazy Oreo bites. We will make sure that your table is decorated suiting the celebration! Sipping out of your English style tea cups we will fill your Tea pots until you burst of happiness.
Baby Shower: € 27,50 p.p. including unlimited Tea pot refill and table water. Finger Sandwiches and a selection of our best cakes and sweets. Please indicate any dietary wishes per person upon booking. We can also serve a wonderful vegan alternative.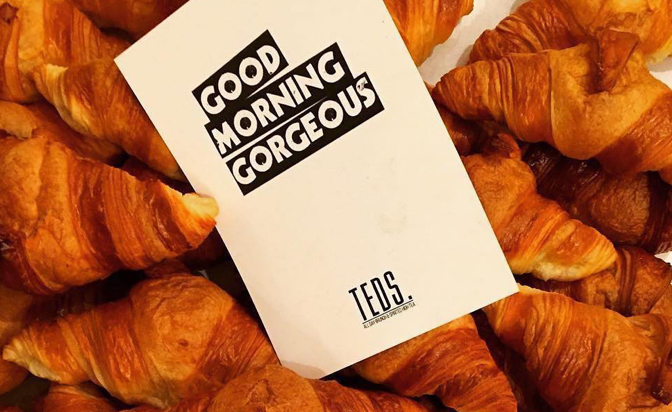 Spread the love of Sharing is Caring
If you are feeling generous you can order a gift voucher here with an amount of your choice. Gift it away or keep it to yourself, you'll be able to spend it on coffee, food, cocktails, or anything else! Spread the love and fingers crossed – maybe you'll be invited to join 😉
Are you a flexible, hardworking and mainly very nice person and looking for a 'day' job & want to work with the best colleagues you could wish for? Tap the button and find out if we have any jobs for you. Can't wait to meet you!
Reachable by phone:
Monday to Friday
10:00 – 17:00
Saturday & Sunday
09:00 – 17:00