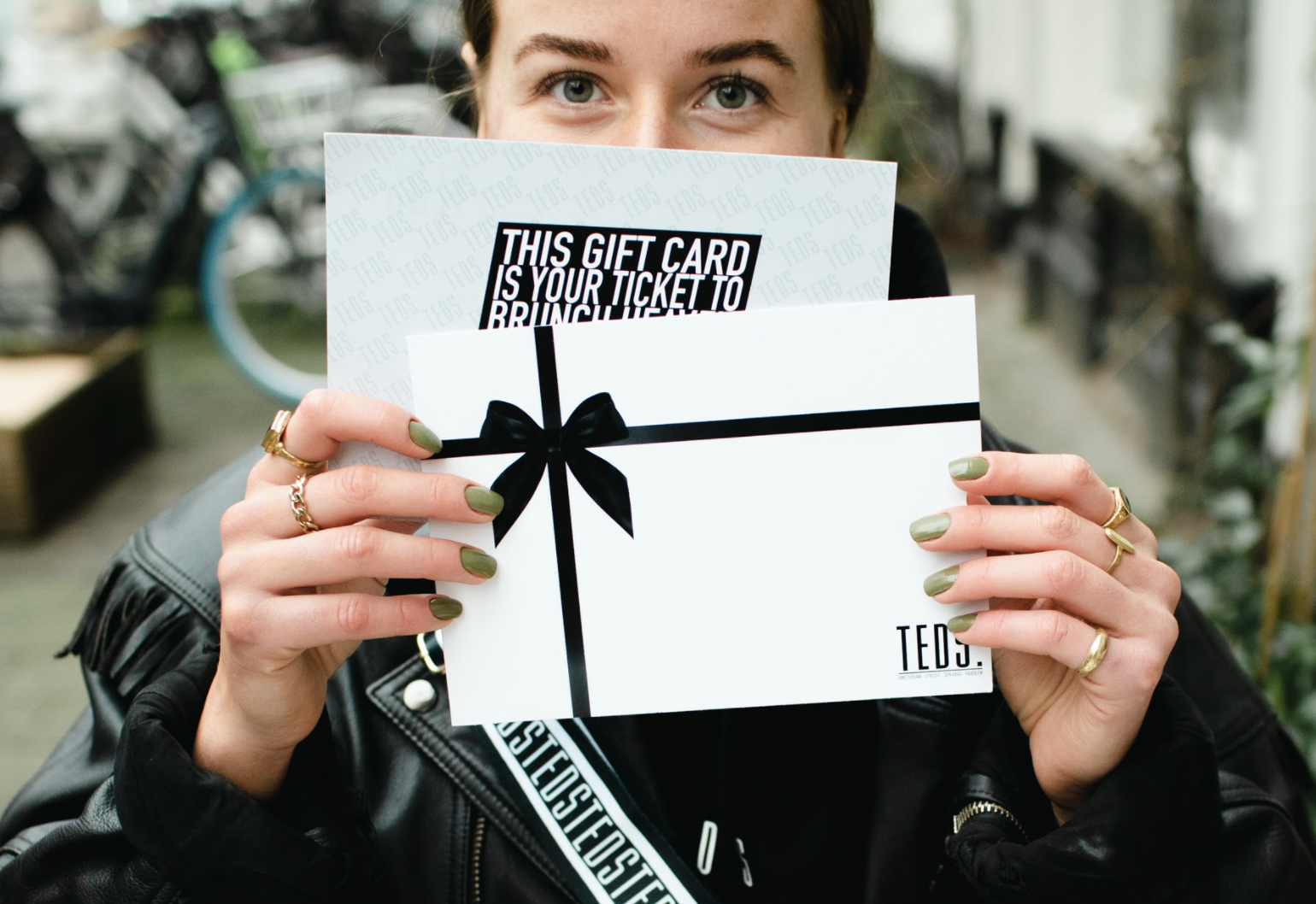 Give a little Teds today!
Do you want to share the ultimate Teds feeling with your BAE? Give them some Teds lovin' and order the Teds Gift Card. 
Available from € 10 – € 150, any amount in between of your choice. With our partner Gifty, you can decide if you want a digital coupon directly delivered to your inbox or a fancy hard-copy 'the real-deal' gift wrapper enveloppe! We will send the gift card the same day! The best gift to get!