ARE YOU READY FOR OUR HIGH WINE?
A three course-menu with an assortment of small Teds faves from our menu and each course a wine that we carefully selected to accompany the dish!
€35 Per person
Starter
But first… a glass of prosecco to get this party started!
First course
Dish:    Donut 'n Chicken
Wine:   Glass of Alma serena Verdejo
Second course
Dish:    Pulled beef poached eggs
Wine:   Glass Ultimate Provence rose
Third course
Dish:    French toast blueberry pecan
Wine:   Glass Bardolino
We serve our High wines at all Teds locations, monday to friday from 2pm and in weekends from 3pm. Please make a reservation beforehand.
Pssst: The High Wine cannot be made gluten-free.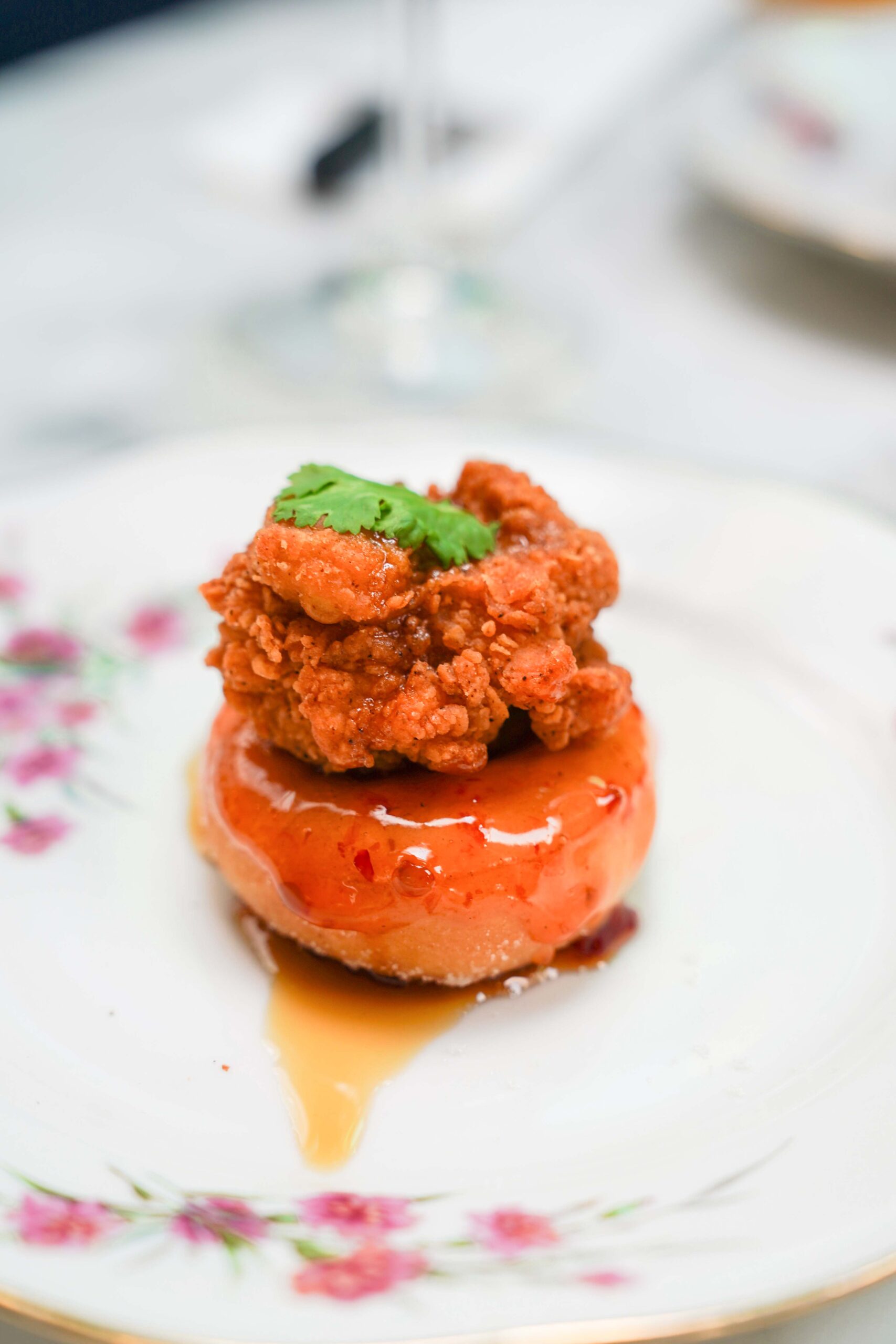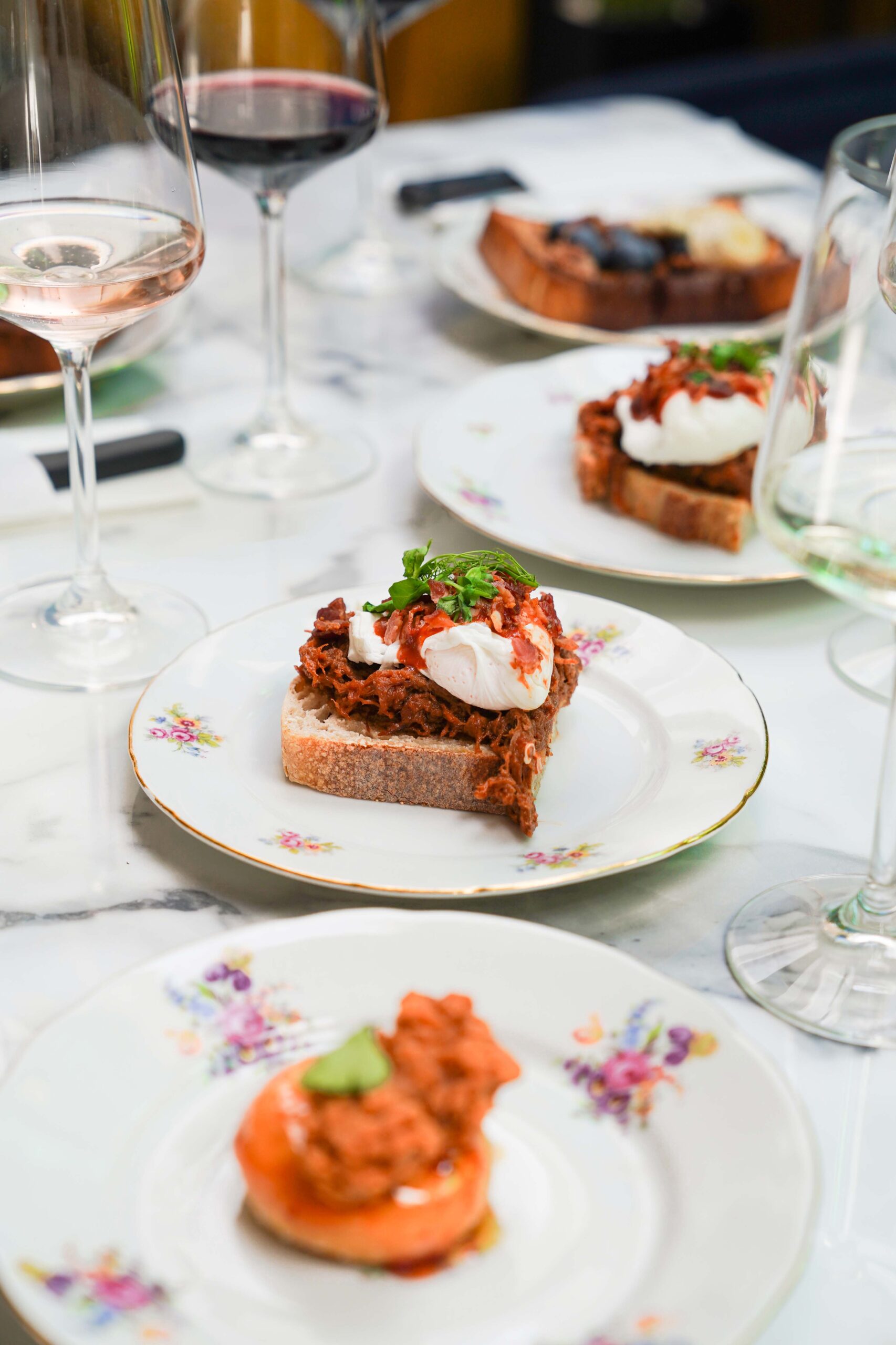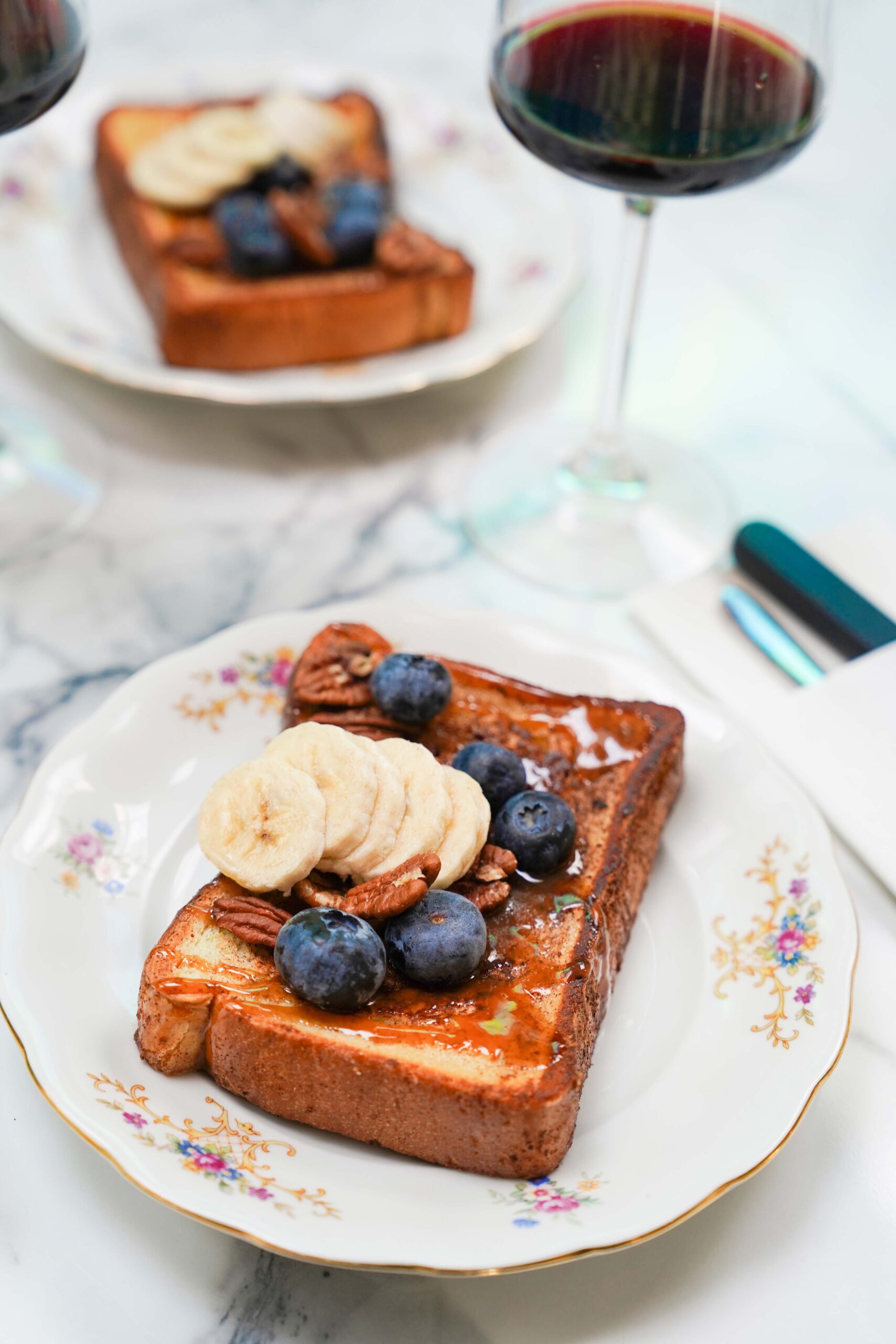 First course
On arival you get a glass of prosecco to get this party started! We kick off the first course with the chicken 'n Donut in combination with a glass of Verdejo. Sweet Chili glazed donut w. Tatsuta fried chicken & maple syrup – AMAZEBALLS AF

Second course
Next up; Pulled beef w. poached eggs sandwich combined with a glass of Ultimate provence Rose. Pulled Beef w. 2 poached eggs, Teds homemade Salsa & bacon flakes served on a slice of Sourdough – PROTEIN POWER BABY
Third course
Last but not least SS'22 fall/winter french toast with a glass of Bardolino. Teds seasonal French toast w. blueberries, caramel sauce, banana & pecan nuts
Teds Tip: Add a scoop of Cinnamon Ice Cream +2
– OMG only the best combo ever! 
Teds Amsterdam Oud - west
Bosboom Toussaintstraat 60