Jobs
Join the Teds Squad
The place where you can order Waffle Fries in the morning next to your French Toast or Poached Eggs in the afternoon, soul food that will make you wobble on your chair wanting to wave your hands in the air and shout out YEAH. That is the Teds experience!
Nice to meet you.
We are Teds
We offer a luscious experience to all guests visiting Teds no matter what their income/background/status is. Luxurious products like Veuve Clicquot Champagne, cocktails and for instance Eggs Benedict or Eggs Norwegian with homemade hollandaise sauce are available to everybody for very reasonable pricing. The 5star, very expensive hotel breakfast, but served in a homy and cozy brunch café.
Outstanding but modern service and always giving our guests a loving welcome. Every day of the week and each brunch moment of the day. Who are we to decide that weekend is only on Saturday and Sunday and breakfast/brunch served in the morning? For everybody who desires, we work with a lot of passion on accessible happiness at Teds. Within the Teds family we support and inspire each other, embrace and respect each others authenticity. Next to that we feel accountable for all our promises and every single day we strive for excellence.
Does this fit you like a glove? Apply now and maybe I'll see you soon!
Sanne Huisman – Founder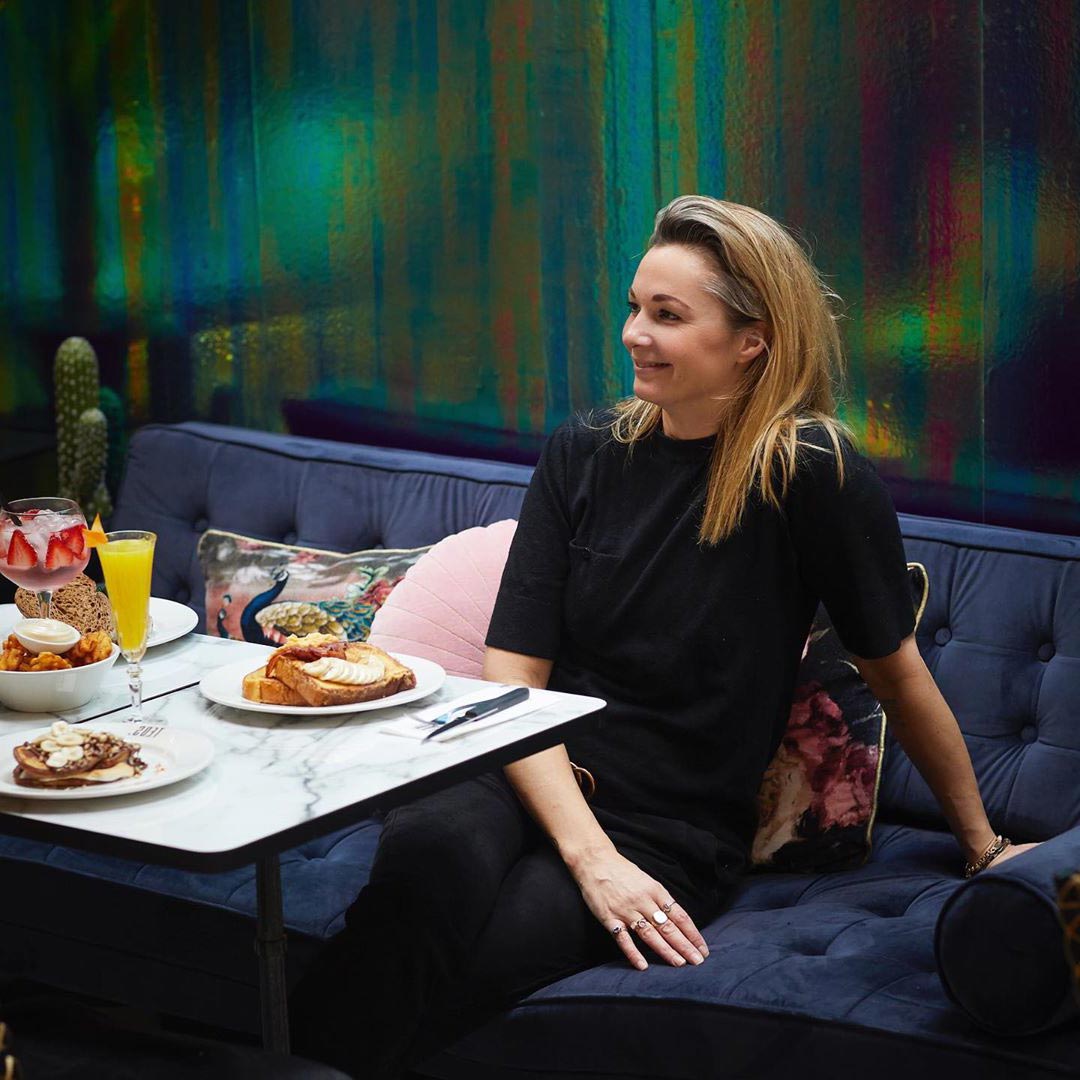 #1 The first
Back in 2015 TEDS Amsterdam was the first restaurant offering All Day Brunch in NL.
Now we are at five locations and already looking for #6. TEDS has a trendsetting brunch menu & habits AND each and every dish is very instagrammable. Yes, appearance does matter!
#2 More is More and Less is a Bore
Teds can make you feel a bit overwhelmed but with a smile. We strive to excel everyday. More of our amazing service, more pretty smiles, more matching music played a tiny bit too loud, more to enjoy together.
#3 Work Hard, Play Hard
With every hour you work, you save up for nice goodies. With the first 50 hours you have earned your self a Teds Tea Mug, for every 100 hours or 10 shifts – €10 for you to spend in any Teds location on food, drinks or Teds Merch. When reached the 300hours, you'll get a Limited ed. Teds sweater and every 600 hours you'll get a €100 gift card to get yourself a new pair of sneakers.
#4 Exercise, I thought you said extra fries
Teds will provide you a €20,- budget per month which you can use to book your fave sport classes through the Champ bookings app. The budget expires every month to encourage a healthy life style. We believe strongly that by staying fit, you'll be happier & healthier.
Why you should work at teds
Day job
Great hours between 07.00-18.00
Product training
By our brand partners, boost up your cocktail or milk foam skills
Q-drinks
At the end of every quarter, the location manager will invite you for our Q-drinks get together
Staff party
Once a year we go all the way..
20% discount
On your bill for you and your table partners at every Teds location
Reward program
Saving up for nice goodies with every hour you work
Exercise Budget
Monthly budget of €20,- in your personal CHAMP account