🚨 🚨 🚨  Job Alert! We're looking for you! Come work with us!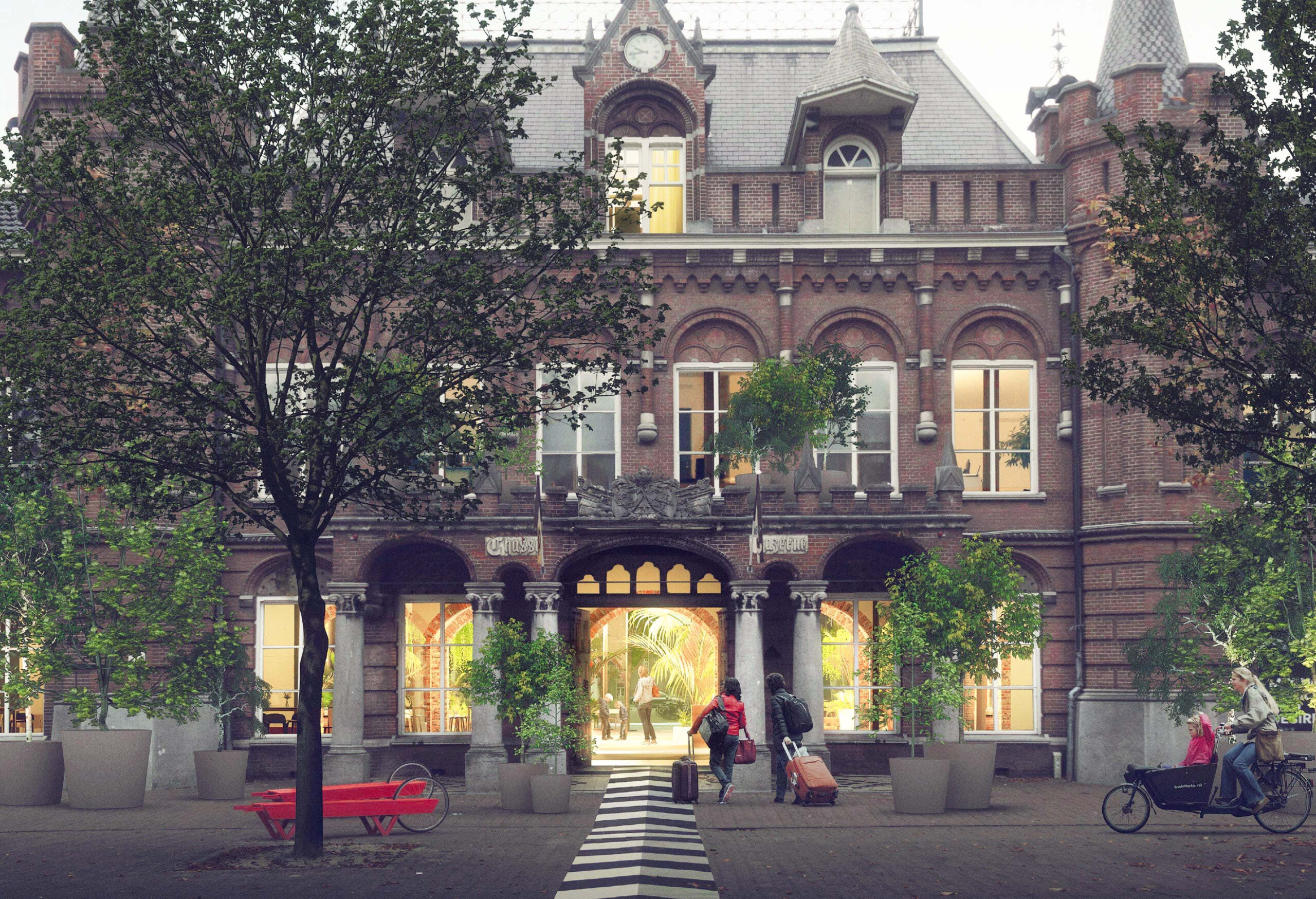 You will find Teds Breda in the renewed Chassékazerne within the beautifull Breda Botanique gardens. Teds will serve you the best all day brunch in a buzzing vibe and cool interior. We hope to see you soon!
Serving brunch (breakfast | lunch) All day!
KORTE MINREBROEDERSTRAAT 11
You will find Teds Utrecht Stadhuisplein at the renewed Stadhuis square, Stadhuisplein, within the beautifull Utrecht city Centre. Teds will serve you the best all day brunch in a buzzing vibe and cool interior. We hope to see you soon!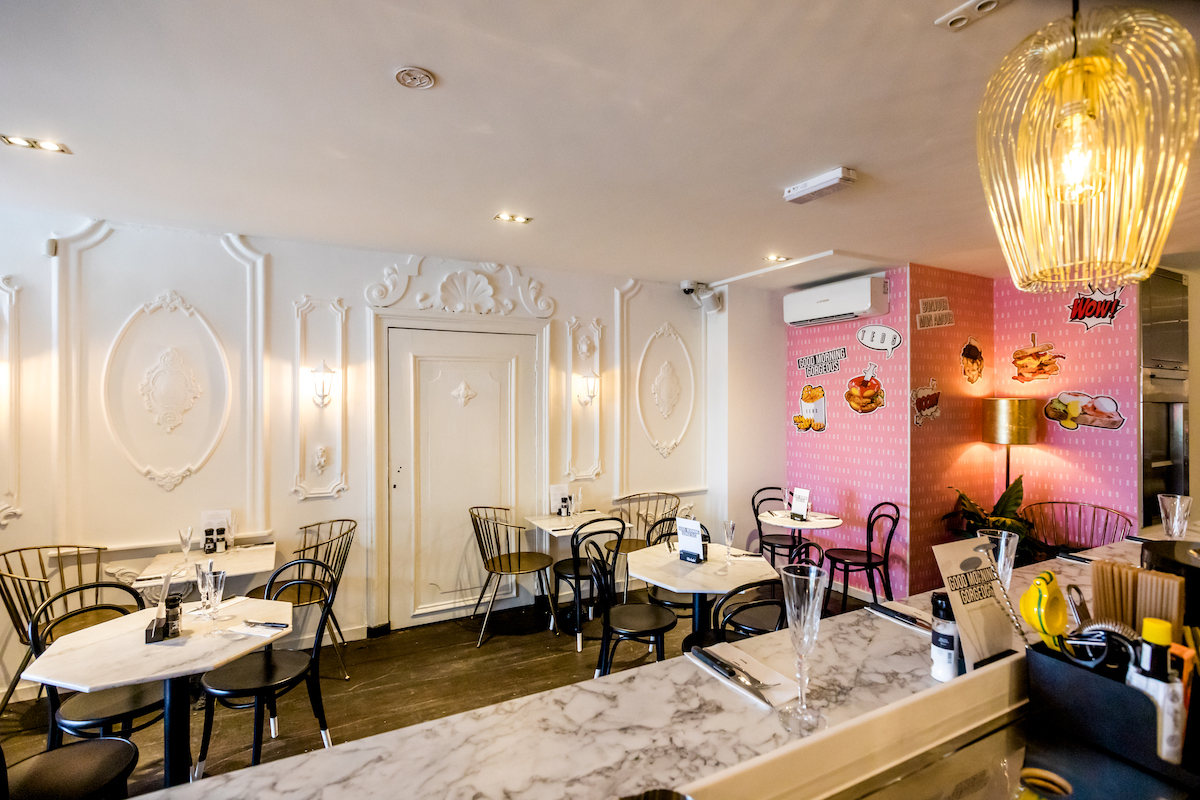 You can find Teds Jordaan opposite of the Westertoren & Anne Frank house, in the middle of the historic heart of the Jordaan. With its buzzing vibe, cool interior and sunny canal side terrace.
Serving brunch (breakfast | lunch) All day!
Bosboom Toussaintstraat 60
Located at one of Old-Wests loveliest and leafiest streets you'll find our cute little brunch spot, with its buzzing vibe, cool interior and sunny terrace. Sandwiches suitable for every hour of the day, waffle fries for your snack cravings and eggs in every form and shape. Join us on our sunny terrace, in our cozy restaurant or order your brunch (take away or delivery) and enjoy the buzzing vibe of Teds Amsterdam at your home!
Alongside the 'Oude Gracht' with the 'Dom' tower looking down at our little patio, you'll find us in a historic building with it's original details and cellars overlooking our amazing waterfront terrace. Order your fave Teds dishes on our terrace, in our restaurant or for at home – in the garden, behind your desk or to brunch in the nearest park! Are you in the mood for our famous Philly Cheese Steak or is it more a Chicken Avocado-kinda day? Combined with a festive bottle of Champagne or a nice cold beer, what more do you need?
Want to run in to our Queen? Rumour has it she loves to shop in our neighbourhood. (psst.. she has been spotted from our terrace) In walking distance of all the monumental must-sees, embassies and museums you'll find Teds with it's urban jungle in the back, posh marble tables up front and lovely patio viewing the city street. Book your table or go for take away & delivery of your fave dishes @home. See you soon!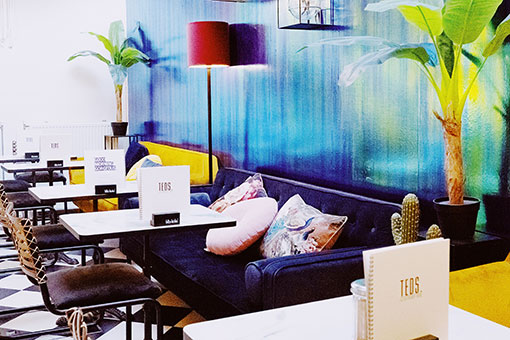 Located at the beautiful Spaarne and just outside of the historic city centre you'll find our lovely brunch spot. With it's amazing interior, cozy vibe and our sunny waterfront terrace from which you have the perfect view on all the boats that sail down the canal. Book your table or enjoy your brunch cravings at home, in the park or along the canal by using our take away or delivery service. Let's have brunch, lovers!
In the cozy city centre, near the beautiful canals, you'll find our brunch spot at the Lange Mare in Leiden. With it's lively location, cool open space interior and two stories it's the perfect spot to enjoy brunch, delicious coffees & cocktails. Stop by and book a spot on our cute patio, inside our cosy restaurant or go for take away or delivery and enjoy the best brunch at home or in the park!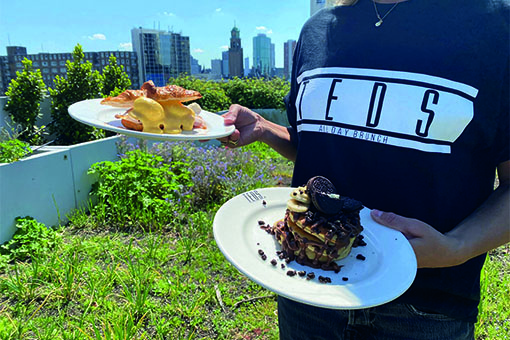 You'll find our 6th and newest Teds location on top of Rotterdam's Central District East's Schieblok building, just a 5 minute walk from Central station & the Koopgoot. Situated above the most prominent melting pot when it comes to the hiphop scene. Come and enjoy your brunch with a amazingly stunning view of the Rotterdam skyline!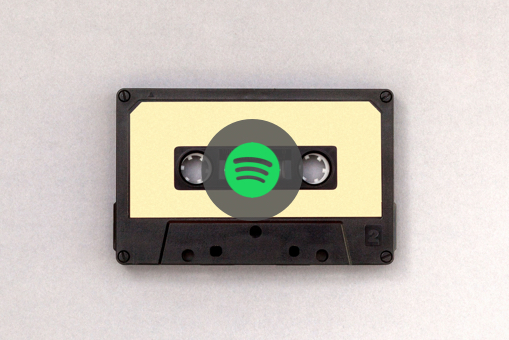 Next to having amazing cooking skills our chefs in Amsterdam are great DJ's/Producers/Superstars. They compiled all the Teds playlists for that ultimate Brunch Vibe. @Pasquinel_dj @Mitchellyard.