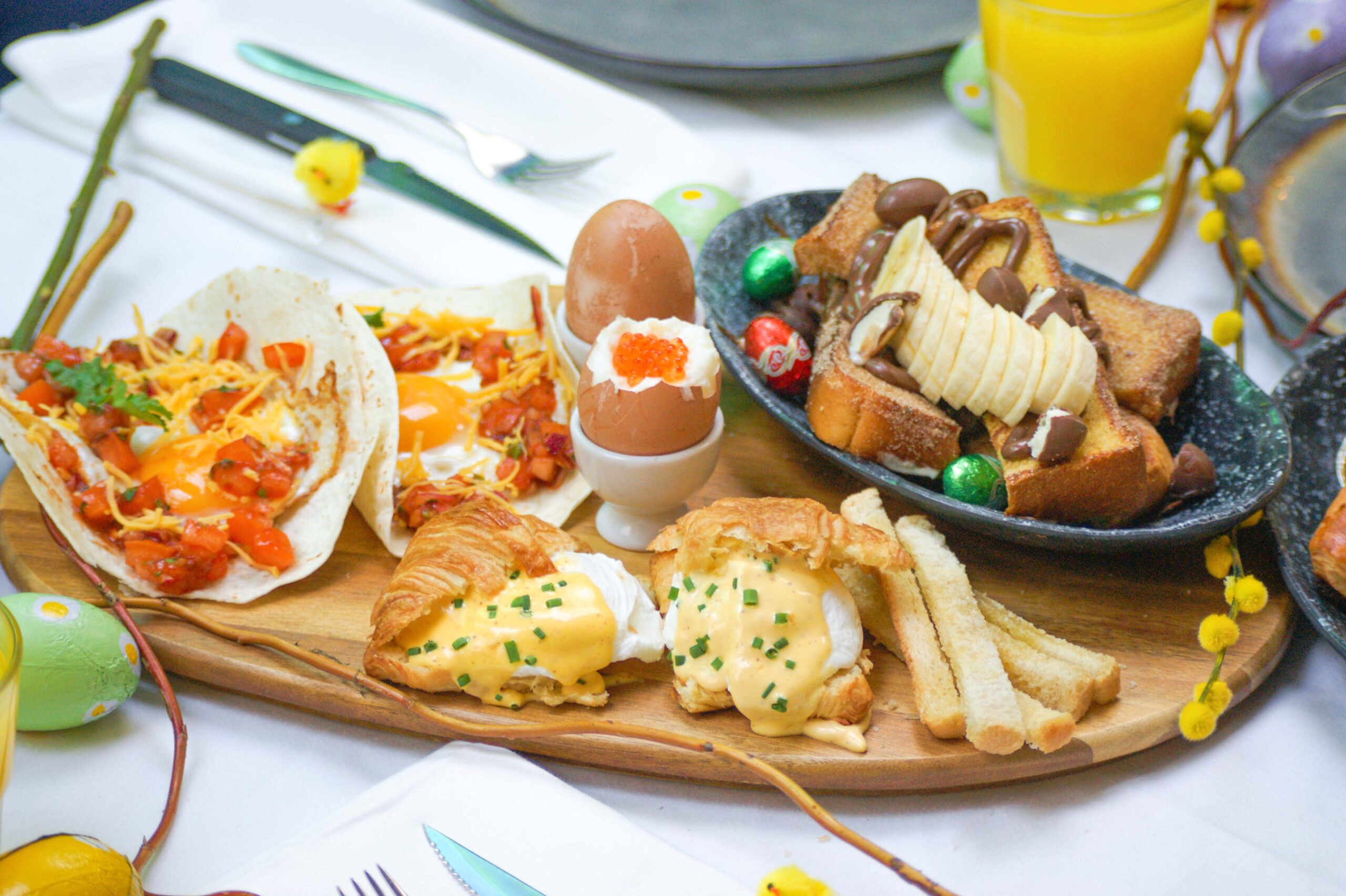 B.Y.O. BRUNCH BOX – Easter Eggstravaganza
#EASTERWITHTEDS
This edition serves you everything you need for a delicious Easter brunch!
We prepared for you a delicious and easy B.Y.O. brunch box, the only skills you need are putting a pan on for boiling water, turning on your oven and fry an egg. Oh wait, and setting your timer – so four. Just follow the steps, it's super easy, promise!

We would love it when you make a picture and share it on Instagram under #EASTERWITHTEDS and tag us @teds_place. We're super curious about your creations and would love to see your happy faces! 
Have fun and remember, eat diamonds for breakfast and shine all day (or even all year)
xx
Teds
)sInside your BRUNCH BOX you'll find:
?  Yellow dot box
2 petit croissants
2 poached eggs
Truffle Hollandaise
Smoked eggs (2)
Seaweed Caviar
Nutella 
❤️ Red dot box
Tortillas (2)
Homemade tomatosalsa
Cheddar
Eggs (2)
Bread soldiers
Churro French Toast
Banana
Chocolate eggs (for decoration)
If you ordered the Kids-add on: (Black dot box)
2 x Pastel de Nata
2 x Mini Choco croissant
2 x Teds Easter Coloring page
Oven
 Pan with hot water
A baking pan
3 Nice serving plates
2 eggcups
and some good lovin'!
1. Turn on your stove – 1 pitje and put a pan with hot water (speeds up the process)
2. Turn your oven to 180 degrees
3. Get your self a cup of coffee 
Step-by-step instructions
Step 1
Line an oven tray with baking paper. Take the Churro French Toast and bread soldiers out of the sealed boxes and place them with the croissants on the baking tray. Next, put the tray in the oven for 6 min.
If your box contains unbaked croissants, they need to be baked for 15min at 180 degrees. 
(If you have the kids add-on; the mini chocolate croissants need to be baked for 15 min and the pastel de nata for 4 min)
Step 2
Boil water in a pan and put the smoked eggs in and boil them for 6min. After 2 mins add the poached eggs (still in the plastic).
If your poached eggs are in a sealed black box, take them out and put them in the boiling water for only 2min.
Step 3
Get your treats from the oven and take your eggs out of the water. Take the smoked eggs and run them in cold water to make sure the shell comes off easy.
Step 4
In the baking pan, fry the two normal eggs sunny side up (or over-easy, whatever you prefer)
Step 5
It's time to start putting everything together!
Step 6
Let's start with the soft-boiled smoked eggs;
Place the eggs in a eggcup (eierdop) and take the top off the eggs.
Place a spoon full of the seaweed caviar on top of the egg.
To finish this dish, place the eggs on a plate and lay the bread soldiers (they are for dipping in the egg) around them. (see picture)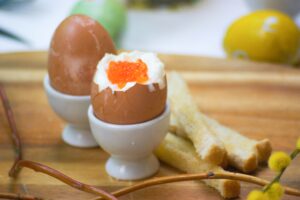 Congrats! First dish is done!
Step 7
Next dish; the poached eggs on a mini croissant with truffle hollandaise.
Slice open the croissants (be careful!!).
Take the eggs out of the plastic and place one egg on the bottom half of each croissant.
Take the hollandaise and spread evenly over the eggs. Finish off by taking the top of the croissant and placing it on top.
That's it! #2 dish is done! (see picture)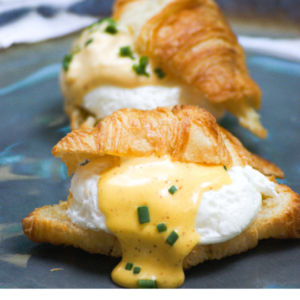 Step 8
Let's keep it going and move on to dish #3; The soft shell breakfast taco's.
In the microwave, quickly heat up the tortillas (max 30seconds). Place them on a plate.
On each tortilla place a fried egg. With a spoon, take the tomato salsa and scatter it on top of the eggs. Next is sprinkling over the cheddar and that's dish #3 finished!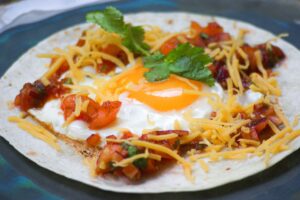 Step 10
You've made it! Time to enjoy this Easter Eggstravaganza! Enjoy! Xo Teds 
That wasn't so hard, right?! We're sure you shined like a real chef!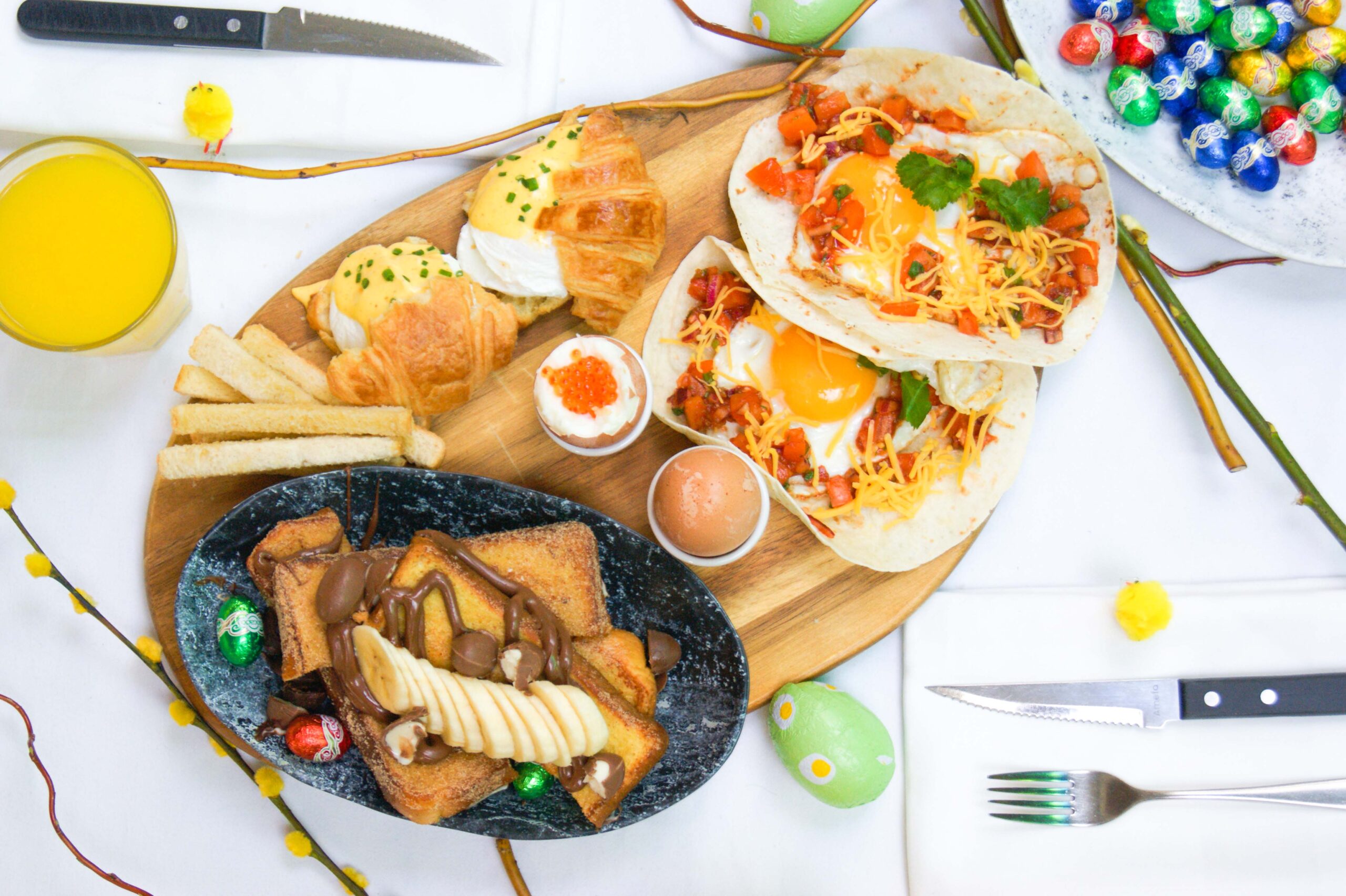 DON'T FORGET
Before you start stuffing your pretty drool-drippin' face with all this deliciousness..
Make sure you take a picture of the end result and post it on Instagram using the hastag #VALENTINESDAYWITHTEDS and tag us @teds-place.
BON APPETIT!
Next to having amazing cooking skills our chefs in Amsterdam are great DJ's/Producers/Superstars. They compiled all the Teds playlists for that ultimate Brunch Vibe. @Pasquinel_dj @Mitchellyard.