Thank you so much for ordering your very own B.Y.O EASTER BRUNCH BOX! This support is really heartwarming and needed in these crazy times.
B.Y.O. EASTER BRUNCH BOX
#EASTERWITHTEDS
DELICIOUS Easter Brunch
As you know we are dedicated to make your TEDS experience tasty and wonderful. In these strange times we are so happy that we are still able to share our love with you, in order to maintain the happy smiles we miss so much at the moment now we are closed. 
We will share (some of) the magic so you can B.Y.O. awesome but most def. DELICIOUS Easter Brunch. Just follow the steps, it's easy AF, promise!
We would love it when you make a picture and share it on Instagram under #EASTERWITHTEDS and tag us @teds_place you might WIN yourself a TEDS Sweater!
Have fun and remember, eat diamonds for breakfast and shine all day!
xx Teds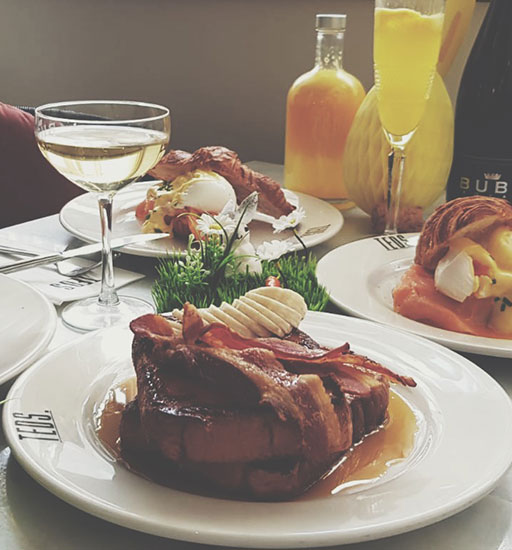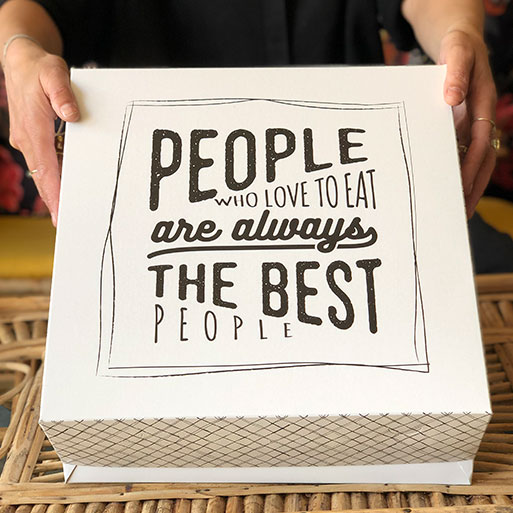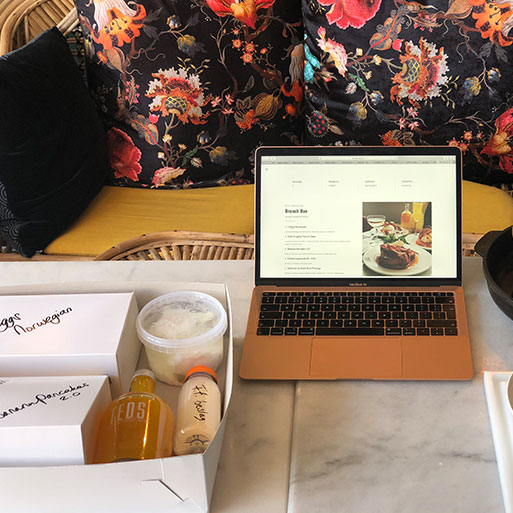 Inside your EASTER BRUNCH BOX you will find;
PANCAKE 2.0 / ''OG'' FRENCH TOAST
BOX
1 x Portion of Pancakes
(with Marshmallows inside)
2 Slices of Brioche Bread
1x Bag with Maple Sirup
1x  Bag with Nutella
1x Bag with Nuts
4x Bacon Strips (or not when vega)
1x Bag of Cinnamon Sugar
EGGS NORWEGIAN BOX
2x Croissant
1x Cup with Hollandaise Sauce
1x Cup with Salmon (or ham for the preggers)
1x BOTTLE OF FRENCH TOAST MIX
Enough for the 2 slices of Brioche Bread
1x BOTTLE OF FRESH OJ
4x FRESH POACHED EGGS
For 2 Eggs Norwegian
1x BANANA
For the French Toast and Banana Pancakes
Start of by washing your hands firmly, 1 for Covid-sake and 2 we all know that picking your nose is something you like to do in the morning 😉
Put on the oven on 180 and a pan/pot filled with at least 5 cm water and heat it until it simmers.
You will need;
A Knife
A Spatula
A Skimmer
Some oil or butter
Oven (180 C)
A pan with boiling water (1,5l)
A baking pan
A Cutting board
A Bowl
Some Spoons
Paper towel or theedoek
1 Plate for the French Toast
2 Plates for the Eggs Norwegian
1 Plate for the Banana Pancakes
2 Champagne Glasses
A music device with Spotify for the TEDS Summer Playlist
&
Some good lovin'!
FRENCH TOAST – THE O.G.
Step by step instructions
Step 1
Open the French Toast Mix and pour it in a bowl
Step 2
Dip both sides of the Brioche Bread in the bowl (squeeze the bread a little if you overdosed it so the bread won't get too swampy)
Step 3
Put the pan on the stove on a medium fire
Step 4
Wait until the pan is on a good temperature
Step 5
Add a bit of oil – if you don't have any oil, butter is fine too.
Step 6
Put the dipped bread in the pan and bake both sides nice golden brown
Step 7
Add the bacon (or not if you're a veggie) and let it heat up.
Step 8
Get your spatula and put the French Toast on a plate.
Step 9
Cut half of the banana in slices and put them on top with the bacon.
Step 10
Add the Cinnamon sugar on top of the French Toast
Step 11
Add the Maple Syrup and decorate it like the real artist that you are!
That wasn't so hard right?!
BANANA PANCAKES 2.0!
Step by step instructions
Step 1
Put your oven on 180 degrees Celsius.
Step 2
Put the Pancakes with the foil in the oven for 6 minutes.
Step 3
Remove the Pancakes after 6 minutes from the oven.
Step 4
Remove the foil from the Pancakes and check if the marshmallows are gooey
Step 5
Flip the tray with pancakes on a plate.
Step 6
Drizzle the Nutella on top.
Step 7
Cut the other half of the banana in slices.
Step 8
Add them on top of the Pancakes
Step 9
Sprinkle some nuts (SaltBae Style – oh yeah)
Step 10
Keep the oven for your croissants.
Easy tiger, almost there AND THEN you can eat!
EGGS NORWEGIAN!
Step by step instructions
Step 1
Put the croissants in the oven.
Step 2
Bake them for 5 minutes.
Step 3
Cut the croissants open, be carefull for your hands!
Step 4
Stack the salmon (or ham when one=two) nicely on the croissants.
Step 5
Put the boiling water on the lowest fire
Step 6
Grab a spoon and put these eggs (SLOWLY and carefully so you won't break them) in the water for 1,5 minutes
Step 7
Get them out of there immediately, with a skimmer
Step 8
Put the eggs on a paper towel (or theedoek) to extract the water.
Step 9
Add 2 eggs on 1 croissant.
Step 10
Put the Hollandaise Sauce in the microwave for 10 seconds, if you don't have a microwave – room temperature is fine too!
Step 11
Pour the Hollandaise Sauce on the eggs (two spoons per croissant)
Step 12
Top them with a bit of salt and pepper.
Step 13
Put top of the croissant on it and voila!
Liked it? We are always looking for new kitchen staff to join the Teds family!
THE DRINKS!
For the lucky ones that received the BOOZY Brunch box – it's MIMOSA O'Clock!
Step 1
Get 2 campagne glasses.
Step 2
Fill them 1/3 with OJ
Step 3
Fill them 2/3 with Bubbles
Step 4
Cheerse to you and to good health for you and your loved ones!
Don't forget
Before you start stuffing your pretty face with all this deliciousness.
Make sure you took a picture of the end result and post it on Instagram using the hastag #EASTERWITHTEDS
BON APPETIT!