HAPPY MOM's DAY GORGEOUS!
You have been blessed with a hubby or kid that gave you this amazing B.Y.O. MOM's DAY BRUNCH BOX! With this box they are supporting Teds through these crazy times, but they are also giving sweets to their favorite woman in the world – you!
Pssst… did you know that B.Y.O. is short for Build your own?
B.Y.O. MOM's DAY BRUNCH BOX
#MOMSDAYWITHTEDS
DELICIOUS Mom's day brunch
Five years ago, Mothersday May 11th 2015, Teds opened its doors officially for the first time in Amsterdam and started the "all day" trend by offering the entire menu, all day and every day. 
A place where you can order Waffle Fries in the morning next to your French Toast or Poached Eggs in the afternoon, it simply didn't exist in Amsterdam. Weekend, whenever you feel like it!
In that time, day time restaurants offered their breakfast menu until 11.00, lunch from 11.30-15.00 and then you could only order fried snacks until the evening menu started. I'm the kind of person who can really have cravings for fries in the morning with a glass of Champagne or a bowl of Yoghurt and Granola in the afternoon. So I opened up Teds, thinking that I couldn't be the only one missing a place like this. In the menu you find a big selection of my all time, wake me up at night, favorite dishes and drinks. Soul food, not exactly low fat, but food that will make you wobble on your chair wanting to wave your hands in the air and shout out YEAH. Amazing classics with a Teds twist or our own drooldrippin' creations combined with a brunch cocktail, what else does a person need? Luckily there are a lot of people like me which made it possible to open up Teds Utrecht winter 2016, Teds The Hague summer 2018 and Teds Haarlem summer 2019.
As our regulars know we are dedicated to make your TEDS experience tasty and wonderful. In these strange times we are so happy that we are still able to share our love with you, in order to maintain the happy smiles we miss so much at the moment now we are closed. 
We will share (some of) the magic so you can B.Y.O. awesome but most defenitly DELICIOUS Mom's Day Brunch. Just follow the steps, it's easy, promise!
We would love it when you make a picture and share it on Instagram under #MOMSDAYWITHTEDS and tag us @teds_place you might WIN yourself a TEDS Sweater!
Have fun and remember, eat diamonds for breakfast and shine all day! 
xx
Sanne Huisman
Founder Teds All day Brunch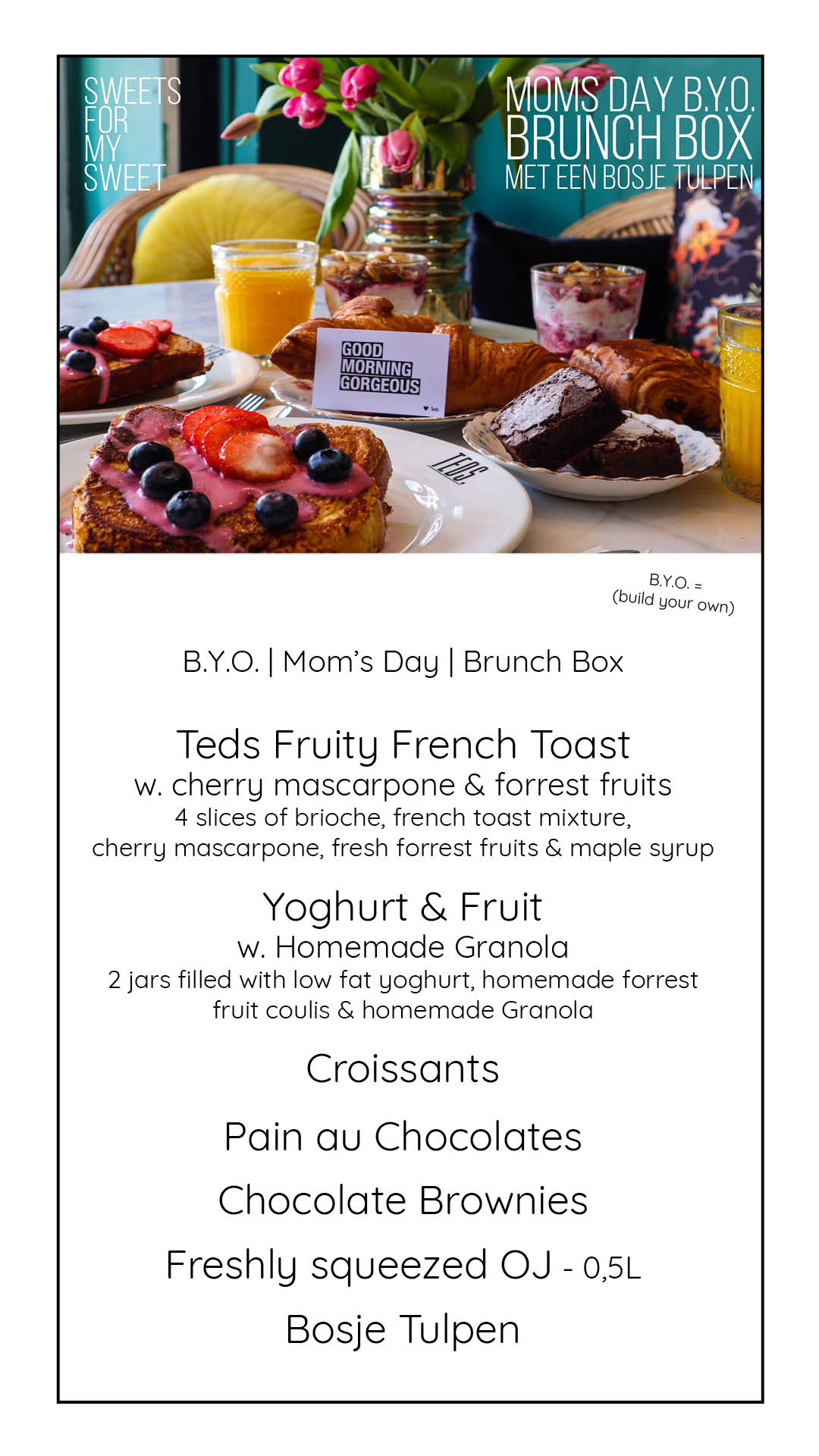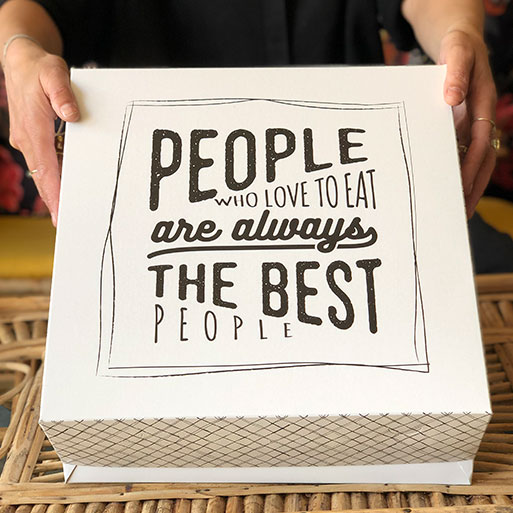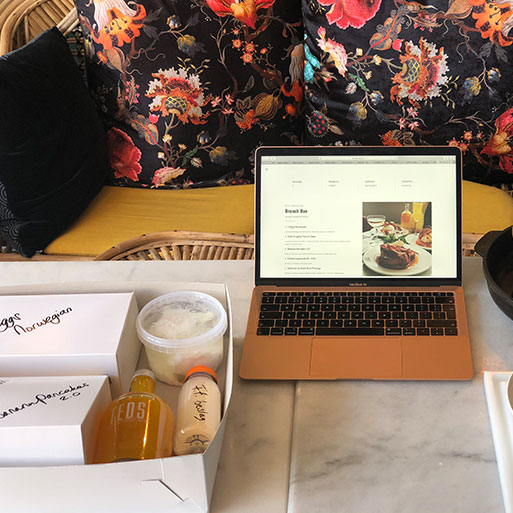 Inside your MOM's DAY BRUNCH BOX you will find;
 4 slices of Brioche
1 cup of French Toast mixture
1 cup with Cherry Mascarpone
1 cup of Fresh Fruits
1 cup with Maple Syrup
1 cup with Cinamon Sugar
0,5L Freshly squeezed OJ
2 Croissants
2 Pain au Chocolates
2 pieces of Brownie
2 jars with low-fat yoghurt & homemade forrestfruit coulis
1 bag with 2 portions of homemade Granola
Tulips by Pluukz, supporting our Dutch tulip growers
Start of by washing your hands firmly 
Turn on your stove – medium heat
Turn on the oven – 180c
You will need;
A Knife
A Spatula
Some oil or butter
A baking pan
A Cutting board
A Bowl
Plates for the French Toast
A music device with Spotify for the TEDS Summer Playlist
&
Some good lovin'!
MOM's DAY BRUNCH BOX
Step by step instructions
Step 1
Open the French Toast Mix and pour it in a bowl
Step 2
Dip both sides of the Brioche Bread in the bowl (squeeze the bread a little if you overdosed it so the bread won't get too swampy)
Step 3
Put the pan on the stove on a medium fire
Step 4
Wait until the pan is on a good temperature
Step 5
Add a bit of oil – if you don't have any oil, butter is fine too.
Step 6
Put the dipped bread in the pan and bake both sides nice golden brown
Step 7
Put the Croissants, Pain au Chocolate & Brownie in the oven for 3 minutes
Step 8
Get your spatula and put the French Toast on a plate.
Step 9
Add the Cinnamon sugar on top of the French Toast
Step 10
Drizzle the Cherry Mascarpone over the French Toast
Step 11
Add the fresh fruits on top
Step 12
Sprinkle the Maple Syrup and decorate it like the real artist that you are!
That wasn't so hard right?!
Don't forget
Before you start stuffing your pretty face with all this deliciousness.
Make sure you take a picture of the end result and post it on Instagram using the hastag #MOMSDAYWITHTEDS
BON APPETIT!