Teds
All day brunch
Utrecht
OPEN EVERY DAY FROM 09:00 – 17:00
DURING SUMMER THE TERRACE IS OPEN UNTIL 19:00
Due to our modest size, we are only able to accommodate groups up to 5/6 people. On weekdays it's possible to book the large table in our cellar for your private event or meeting, we can accommodate up to 16 people. Contact us for all options.
Alongside the 'Oudegracht' with the 'Dom' tower looking down at our little patio, you'll find us in a historic building with it's original details and cellars overlooking our amazing waterfront terrace. We also offer delicious take away and deliver to your doorstep with our partners. See below for more information.

"Maar Teds is inmiddels ook in Utrecht neergestreken. Het mooie van Teds Place is namelijk dat je er de gehele dag kunt ontbijten/lunchen. Erg fijn als je een heuse uitslaper bent. Je eet bij Teds bijvoorbeeld bananenpannenkoeken met Nutella, wentelteefjes van briochebrood met bacon, banaan en maple syrup óf voor de liefhebber van hartig: een broodje gehaktbal of Philly cheesesteak."

"Hallelujah, onze gebeden zijn verhoord! Ein-de-lijk is er een officiële brunch spot geopend in Utrecht. Ik wacht hier al eeuwen op, zodat ik hier in Utrecht mijn Seks & The City dromen van brunch met mimosa's kan uitleven. Ted's serveert niet alleen in de ochtenduren brunch, maar zelfs de hele dag door! Mocht je dus na een heftige nacht pas om 14.00 uur uit je bed kruipen, kun je nog steeds hun signature Eggs Benedict bestellen."

"Teds is een heerlijk plekje om met je vriendinnen neer te strijken voor een gezond ontbijtje, een boozy brunch, uitgebreide lunch, of voor koffie met taart. Hoewel een hoop brunch-lovers al lang bekend zijn met het 'all day brunch' concept van Teds, zit de zaak verstopt achter een klein deurtje in een prachtig oud pand, dat tot een jaar geleden bewoond werd door een oude dame."
Did you know that we serve the entire menu the whole day?
And that we won't look at you as we do at our uncle Jerry if you order your first cocktail or glass of champagne before 10:00 AM? Don't forget that alcohol helps to remove the stress, the bra, the panties and many other problems. Just kidding, drink responsibly!
TAKE OUT & DELIVERY UTRECHT
You can easily pick up your fave's which you can pre order on our site!
If you are unable to swing by for our pick up, you can also use one of our delivery partners Thuisbezorgd, Ubereats and Deliveroo. Your Philly Cheese Steak and French Toast are just one click away!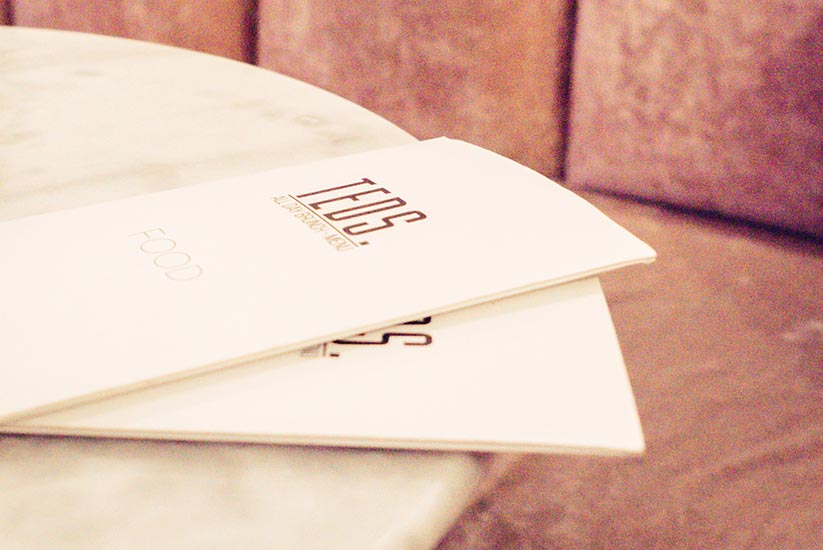 PRIVATE DINING @ TEDS UTRECHT
Looking for an intimate private dinner location, a nice spot for a product launch or a trendy location for a get together with your co-workers/family or friends? Every day of the week you can book Teds after 17.00 for your private event.
AFTERNOON T – TEDS UTRECHT
An étagère filled w. delicious Sweets, Parmesan truffle fries & an assortment of Teds faves from our menu.  
We serve 3 kinds of Afternoon T's of which our SpiriTed is far out the favorite one!
The Spirited one €32,00 p.p.
Starting w. a Mimosa or Strawberry Bellini after which we'll serve a tea pot filled w. our popular 'This could be Lemonade'-cocktail. Sipping cocktails out of antique tea cups, who wouldn't love this?
The Sparkling one €27,00 p.p.
This T starts w. a fine glass of bubbly Le Bubb brut prestige, a premium Crémant d' Alsace. Next, we'll serve a tea pot filled w. hot water & a variety of tea's to choose from.
The Virgin one €22,00 p.p.
For preggers, youngsters under 18, designated drivers and of course for those who choose not to do daytime drinking. We'll be serving you a juice of choice and a tea pot filled w. hot water and a variety of tea's to choose from.
(we offer free refill of hot water in the tea pot during the reservation time of 1,5h)
Bookingdetails
The Afternoon T  can be enjoyed within a 1,5 hour timeframe,  from 2 – 10 persons on weekdays from 14:00 and in the weekend from 15;00. 
If you have a request for a larger group, please feel free to contact our team at sales@teds-place.nl. They will be happy to help you!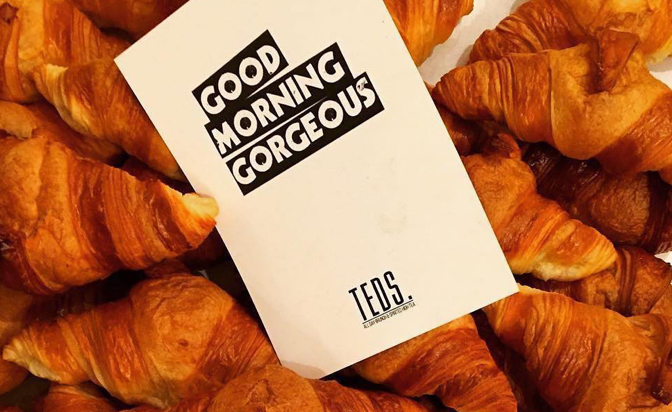 Spread the love – Sharing is Caring
If you are feeling generous you can order a gift voucher here with an amount of your choice. Gift it away or keep it to yourself, you'll be able to spend it on coffee, food, cocktails, or anything else! Spread the love and fingers crossed – maybe you'll be invited to join 😉
Reachable by phone:
Monday to Friday
09:00 – 11:00
15:00 – 17:00